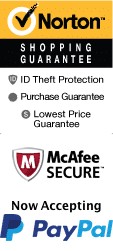 Joseph at Sight & Sound Theatres® Branson
Location: Sight & Sound Theatres,
1-800-987-9852
Chat Now
This moving stage production takes a deep look at the incredible life story of a boy who was abandoned by his family only to later become the king of Egypt's right- hand man.
With a larger-than-life stage, live animals, brilliantly colored costumes and stage designs, and wonderful musical scores, you will feel as though you are seeing a Broadway production. Staying true to the story from scripture, the story covers Joseph's journey as a young boy with his coat of many colors to his time in Egypt. You will certainly find this a heart-warming production with a performance you won't soon forget.
Sight & Sound Theatres
Sight & Sound Theatres in Branson features a huge stage capable of holding sets that reach up to 40 feet in the air, and it uses 3D video imaging capabilities, magnificent lighting effects, and other special effects like pyrotechnics, that make making it the perfect theater to give you and your family a memorable experience.


Behind the Scenes Sight and Sound Tour
With a backstage pass to the Behind the Scenes Sight and Sound Tour, you can discover each aspect of this amazing production. Look at every inch of the 20,000 square foot stage, view the bright, colored lights above and ask your knowledgeable guide questions about the performance.
Reviews

William McLean
Stillwater, OK
✓
Verified Traveler
Can't wait to see the next show.

Debbie Witten
Appleton City, MO
✓
Verified Traveler
Great love this place shows are superb. Great cast of the show . They know there stuff. Worth every penny.

Edra Deeds
Little River, KS
✓
Verified Traveler
Wonderful show!!! Going to go back again!!! :)

Eddie Moore
Cookson, Oklahoma
✓
Verified Traveler
Costumes were beautiful, the actors and music were great.