Escape Reality Magic & Illusions Dinner Show

Location: Hughes American Family Theatre, 3425 W 76 Country Blvd Branson, MO 65616
1-800-987-9852
Description
Escape Reality Magic & Illusions Dinner Show Photos (9)
Customer Photos (11)
A magical production awaits you in Branson, MO! See the Escape Reality Magic & Illusions Dinner Show, where you will be treated to delightful illusions and magical tricks that will leave you speechless. Plus, top off the night with a delicious meal. There is nothing quite like a Branson dinner show, so be sure to snag your tickets today.
Bringing Vegas-style flair to the Ozarks, Carson Entertainment proudly presents the Escape Reality Magic & Illusions Dinner Show which astounds visitors of all ages with fanciful illusions and mind-bending tricks that will leave you mesmerized. The show stars the extremely talented Garry and Janine Carson. During the course of the show, not only will visitors be able to witness tricks, but they can also participate in a unique way. Since the show is a more intimate set up than Vegas-style productions, it allows visitors to even join in on the fun. Audience participation is, of course, optional, but offers a fun spark to the show. Those lucky ones who are selected to participate will be able to volunteer and experience the tricks up close!
About Garry & Janine Carson
Magic has been a staple in the life of Garry Carson since he was only ten years old. He went on to craft illusions that won him many accolades and awards. At only 25 years old, Carson performed as the opening act of the MGM Grand. This Vegas show ran for an astonishing two years in which Carson performed more than 8,000 shows and succeeded in providing the #1 Family Attraction in Las Vegas for two consecutive years.
After completing his stint in Las Vegas, Carson went on to begin his own magical tour. Not only has it also won awards, but it has been seen on international television programs as well. Although the magic is the star of the show, it is important to recognize the Carsons' other achievements, having opened a nonprofit and taken on many philanthropic endeavors. Their magical careers have also earned them International Entertainers of the Year last year.
You are sure to have a great time experiencing this talented duo when you visit Branson, MO.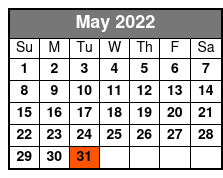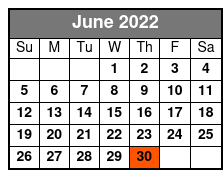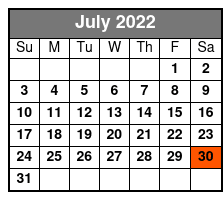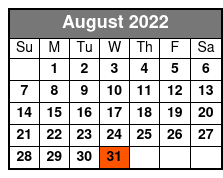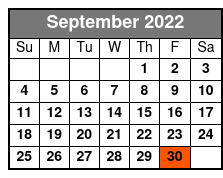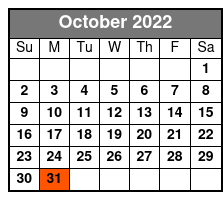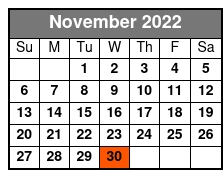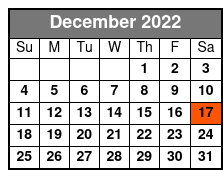 Options:
Escape Reality Magic & Illusions Dinner Show
Available Now until 10/27/2022 View Detailed Schedule
Get ready for an evening of delicious food combined with exciting magic tricks that will leave you in awe! At the Escape Reality Magic & Illusions Dinner Show, guests of all ages will be treated to the talents of famed magicians Garry & Janine Carson, who have paved their magical careers in Las Vegas and beyond. You'll enjoy a mouthwatering three-course dinner as exciting tricks are performed on stage. These illusions are sure to impress, so don't miss out on all the fun!
Reviews

D. Graddy
Humble, Texas
✓
Verified Traveler
Our group of six included 2 children and everyone enjoyed the great entertainment.

Clyde Schall
Sand Springs oklahoma
✓
Verified Traveler
"we had a great time very good show."
My wife and i went to this show on our 31st wedding anniversary, we had a great time very good show. The performer and staff was very courteous. The performer also made sure that he included the kids and adults in the show. The only thing i can say negatively was the food was not to my liken
Tip: Wedding anniversary trip

Michelle Schall
Sandsprings Oklahoma
✓
Verified Traveler
"what A GREAT SHOW"
Ok so when my husband said he had a surprise for our 31st wedding anniversary that was a surprise in itself he said honey we are going camping. I was not too happy he came up with a camping trip for our 31st wedding anniversary, but to my surprise we came to branson.I asked him what show we was going to see and he said a magic and allusion show with dinner. I never dreamed when we pulled up to the building that i would have the most fun for my anniversary that i ever have had. The staff was so nice and courteous and the show was out of this world!!!! The performer went out of his way to involve everyone in the audience kids and adults.My father-in-law was with us and it is hard to impress him, but that is all we talked about after leaving the show he even said let's go back to see it again tomorrow and he was serious.Now i did say show and dinner well let's just say go for the show not the food. But what a great show

Patricia Hopper
Lexa
✓
Verified Traveler
Awesome show, very entertaining and enjoyable. Lots of laughter
Frequently Asked Questions for Escape Reality Magic & Illusions Dinner Show:
What is included in the admission price for Escape Reality Magic & Illusions Dinner Show?

Dinner & show is included.

Approximately how long is the Escape Reality Magic & Illusions Dinner Show?

Experience lasts approximately 2 hours.

In what theater is the show held?

Hughes Brothers Theatre.

What type of parking do you have?

Parking is free.

What is the dress code?

Dress code is casual.
Book Now!