YOUR PEACE OF MIND IS OUR TOP PRIORITY
Should you need to cancel at any time, you have up to 48 hours from your vacation start date to do so for a 100% future travel credit.
Dolly Parton's Stampede Branson

Location: Dolly Parton's Stampede Theater, 1525 W 76 Country Blvd Branson, MO 65616
1-800-987-9852
Description
Dolly Parton's Stampede Branson Photos (16)
Customer Photos (256)
Experience country entertainment at its finest in the mountain region of the Ozarks with magnificent riders and a hearty meal when you visit the legendary Dolly Parton's Stampede dinner show. This family-friendly dinner event is sure to be a blast, allowing guests to take in an unforgettable production as well as quality entertainment to create an evening they won't soon forget.
Due to COVID there is currently no opening act(pre-show).
Covid-19 Health & Safety Update - Your Health Is Our Top Priority!
We consider our guests and employees part of our family and the safety of family is our top priority. We have implemented a very high level of healthy precautions to protect everyone in our facility and their families.
What are your theaters doing to protect guests?
We have reduced our capacity and are using barriers and adequate spacing to provide separation between parties.
We are cleaning and sanitizing all surfaces before, during, and in between all performances.
We are deep cleaning the entire facility every night after closing.
All staff interacting with guests are wearing face masks.
We are requiring all guests to wear face masks when entering, moving around, and exiting the facility.
Additional hand sanitizing stations are available for guest use throughout the facility.
All of our food preparation is under strict guidelines and safety procedures.
All guests will be asked three questions provided by the CDC and have their temperature checked before entering the facility. If the guest or anyone in their party answers yes to any of the following questions or has a temperature of 100.4 degrees or higher, they will not be permitted to enter.
Have you or a member of your party been in close contact with a confirmed case of COVID-19?
Are you or a member of your party experiencing a cough, shortness of breath, or sore throat?
Have you or a member of your party had a fever in the last 48 hours?
What are your theaters doing to protect your employees?
We are providing employees with Sanitation Stations throughout their work environment.
We are providing masks and gloves for employees to wear while working.
We are sanitizing all work areas before work starts, throughout the day, and after each shift.
We are practicing social distancing with our staff as much as possible.
Every employee is required to answer a series of questions provided by the CDC and have their temperature checked prior to entering the facility. If they answer yes to any of the following questions or have a temperature of 100.4 degrees or higher they will not be allowed to work.
Have you been in close contact with a confirmed case of COVID-19?
Are you experiencing a cough, shortness of breath, or sore throat?
Have you had a fever in the last 48 hours?
Have you had a loss of taste or smell?
Have you had vomiting or diarrhea in the last 24 hours?
What can guests do to protect themselves?
If possible, please take the temperatures of everyone in your party before arriving at the facility to make sure they are below 100.4 degrees.
We are requiring all guests to wear face masks when entering, moving around, and exiting the facility.
Please wash hands often with soap and water for at least twenty seconds and use the hand sanitizing stations throughout the facility as needed.
Please be aware of markers and the parties in front of and around you to maintain social distancing when inside the facility and in the parking lots.
It is your responsibility to maintain social distancing inside and outside the facility.
COVID – 19 WARNING
We have taken enhanced health and safety measures for you, our other Guests and Cast Members. You must follow all posted instructions while visiting Dolly Parton's Stampede.
An inherent risk of exposure to COVID-19 exist in any public place where people are present. COVID-19 is an extremely contagious disease that can lead to severe illness and death. According to the Centers for Disease Control and Prevention, senior citizens and guest with underlying medical conditions are especially vulnerable.
By visiting Dolly Parton's Stampede, you voluntarily assume all risks related to exposure to COVID-19.
Help keep each other healthy.
The talented cast of the production doesn't consist exclusively of the human acts you're used to but also includes the extraordinary talents of 32 beautiful horses and their highly-skilled riders. The display takes place in a massive 35,000 square foot arena and has seating to accommodate 1,100 astonished fans. Just a few of the amazing and entertaining activities you will witness and cheer for include racing pigs, trick riders, Return of the Buffalo, thrilling stunts, and so much more while you enjoy a four-course feast.
This is one of the greatest years to visit, with plenty of technological and theatrical advancements to delight all visitors whether they have been before, or if it is their first time. With a brand new panoramic video wall and new additions to the performance, the display has never been as captivating as it is in the new year! Guests will witness thrilling pyrotechnics and stunts that will leave them in awe. Do not miss out on this amazing mountain ruckus!
It's easy to emotionally invest in "your team," as the horses and their riders are introduced. They partake in friendly competition in more modern challenges like the barrel race, or even events like the carriage race that is reminiscent of the thrilling chariot races of ancient Rome. Watch the elegant "Belles of the Ball" waltz across the arena in an enchanting array and laugh at the hilarious antics of cowboys Skeeter and Nugget. A collective intake of breath often precedes the amazing Grand Patriotic Finale where you will be able to celebrate the grand red white and blue.
There are a variety of breeds including Appaloosa and paint horses used in the shows. Your Southern Belle guide can give you all of the information you desire about these magnificent creatures while you visit. Of course, do not forget to stop by the gift shop to pick up an awesome souvenir to help you remember your visit. There are concessions available as well such as popped buttery corn (popcorn) and non-alcoholic fruity drinks served up in a Souvenir Boot Mug. This is a unique opportunity for fun and thrilling audience participation with the entertainment!
About the Meal

One of the things that sets this venue apart from other dinner theaters is the delicious home-style meal that is included in your ticket price. The four-course spread features a choice of amazing options. The menu consists of a mouth-watering tender and whole rotisserie chicken, delicious hickory smoked barbecued pork loin, the Stampede's original creamy vegetable soup, a scrumptious homemade biscuit, tasty herb-basted potato, and a classic dessert! Of course, there are options for both gluten-free and vegetarian guests. Each meal is served by friendly staff whose hospitable attitudes truly make the experience one to remember!
Main Arena

The world's most visited dinner attraction presents its most high-spirited adventure ever! Stampede's 32 magnificent horses and a cast of top-notch riders will thrill you with daring feats of trick riding and competition. Experience hilarious racing pigs, fan favorite competitions, and a Grand Patriotic Finale of red, white, and blue. Come see why the venue one of the most loved dinner theaters from the Ozark mountain region of Branson MO to the Smoky Mountain region of Pigeon Forge, TN.
This season, Dolly Parton's Stampede kicks the entertainment up a level - literally. Head to the beloved dinner show to see the brand new 'Rumble in the Treetops' show. This four-event lumberjack relay competition displays some of the greatest skills, including climbing, chopping, and sawing.
All this pageantry is proudly served with a fabulous four-course feast. Get your tickets today!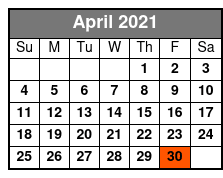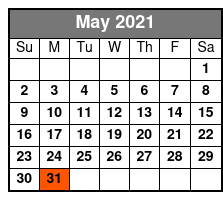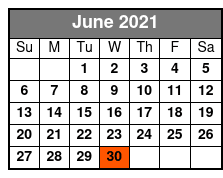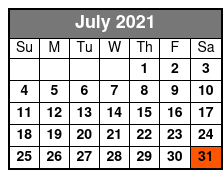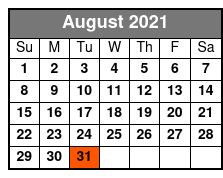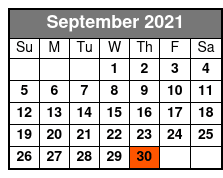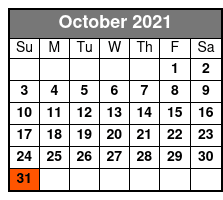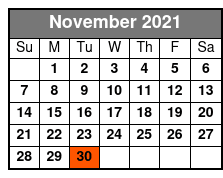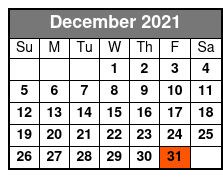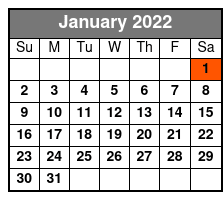 Dolly Parton's Stampede Dinner
Available 4/13 until 10/24
Enjoy admission to Dolly Parton's Stampede Dinner for country entertainment at its finest. With magnificent riders and a hearty meal, you will enjoy an evening of entertainment and fun with this legendary event! Arrive approximately 30-45 minutes early to enjoy the fun.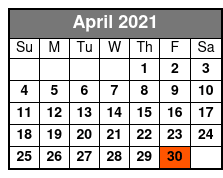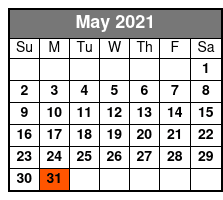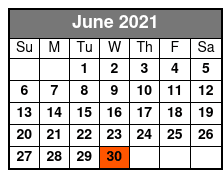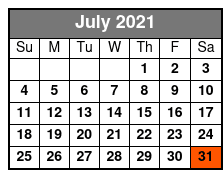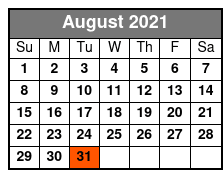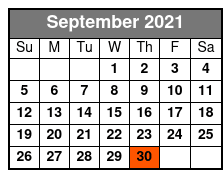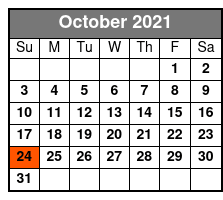 Christmas at Dolly Parton's Stampede
Available 10/28 until 1/1/2022
The holiday season truly comes alive in Branson, MO with the Christmas production at Dolly Parton's Stampede. Starting at the end of October each year, the Christmas experience allows guests to experience the true meaning of Christmas at Dolly's famous arena. During the performance, guests will see the three kings ride upon camels, see stunning angels, witness a live nativity scene, see the beautiful sugar plum fairy, and listen to great classic Christmas music from Silent Night to the Nutcracker Suite. There are so many things to enjoy as this dinner theater comes to life with amazing costumes, sparkling lights, and a holiday spirit to rival any other Christmas show in the United States! Make your holiday memorable by adding Dolly Parton's Stampede to your wish list.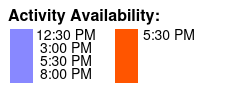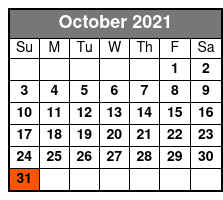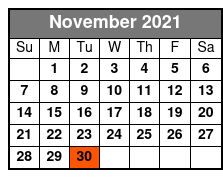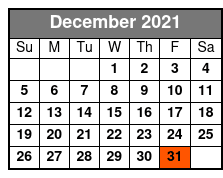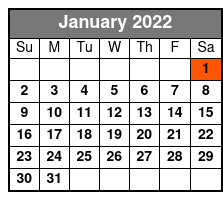 Reviews
Carrie
OK
✓
Verified Traveler
"I loved the show."
I loved the show. I was never out of a drink and the waiter was so nice. My little niece loved when the fire came out. We did not get to see the horses jump over the fire, but that is completely understandable noting that the horses were bucking and weren't comfortable. I didn't't mind not having silverware because that's just easier for my nieces to break up the food. We have a disabled brother (wheelchair) and the servers moved everything out of the way and treated him like the king. He loved it! The dogs were so cute and amazing. I just have one thing, bring back the lumberjacks! That was my little brothers favorite part of the show (and mine!) we loved the show and can i have the recipe for the ? They are so good. My neices argued over who got my sisters!
Tip: Go to the last show if your children want to meet the riders and skeeter or pet the horses. They don't bite and are actually really soft.
Carolyn Snider
OK
✓
Verified Traveler
"We absolutely loved the show!"
We absolutely loved the show! This was our second time back and i think this one was the best. It is hard to say which is our favorite part. I must say the american indian section especially the flying eagle was so breathtaking. I think i literally held my breath the entire time she was flying, she was so graceful. My husband said he loved the pigs.....Lol it truly is amazing how you have worked so hard to get so many wagons and persons in that small space. Truly remarkable choreography on your part! Lastly, being a veteran your tribute to our country at the end with our flags and the lit up colors on the horses and the outfits of your personnel was simply beautiful. You have some fine singers and they were all energetic and were pleased to be providing us with a wonderful show. Of course lets not forget to mention our server samantha, she was awesome. She did a great job. A very sweet girl. Thanks again for making our vacation a wonderful and fun time! We hope to make the christmas show which we have heard is gorgeous. God bless you all.......
Jaime Davis
KS
✓
Verified Traveler
"would highly recommend it to anyone!"
This was by far the best activity we did as a family on our vacation to branson. Our boys, 3yrs and 6yrs, loved every minute of it. I was very surprised that it held our 3yr old's attention as well as it did, he was mesmerized. We almost skipped the pre-show but were so glad that we didn't because it was great! The food was good and the animals beautiful. The riders were skilled and great at what they do. I would highly recommend it to anyone!
Terry Bell
Henderson, TN
✓
Verified Traveler
"Enjoyed the show."
Enjoyed the show. Food was great.
Frequently Asked Questions for Dolly Parton's Stampede Branson:
What is included in the admission price?

Included is admission and a four-course dinner.

Approximately how long is the experience?

The experience lasts approximately 2 hours.

In what theater is it held?

It is held at Dolly Parton's theater.

What is the length of intermission?

There is no intermission, but there is a 15-minute break between the events.

What type of parking do you have?

Parking is free at the theater.
Dolly Parton's Stampede Branson Schedule
| | |
| --- | --- |
| Date / Day | Available Times |
| | N/A Sold Out |
| | |
| | |
| | |
| | |
| | |
| | |
| | N/A Sold Out |
| | |
| | |
| | |
| | |
| | |
| | |
| | N/A Sold Out |
| | |
| | |
| | |
| | |
Book Now!