Hamners' Unbelievable Family Variety Show
Click for More Information

Exclusive Online Offer: Buy 1 Get 1 Free
(Must purchase in advance online or toll-free at 1-800-987-9852)
Location: Hamners' Variety Theater, 3090 Shepherd of the Hills Expressway Branson, MO 65616
1-800-987-9852
Description
Hamners' Unbelievable Family Variety Show Photos (11)
Customer Photos (23)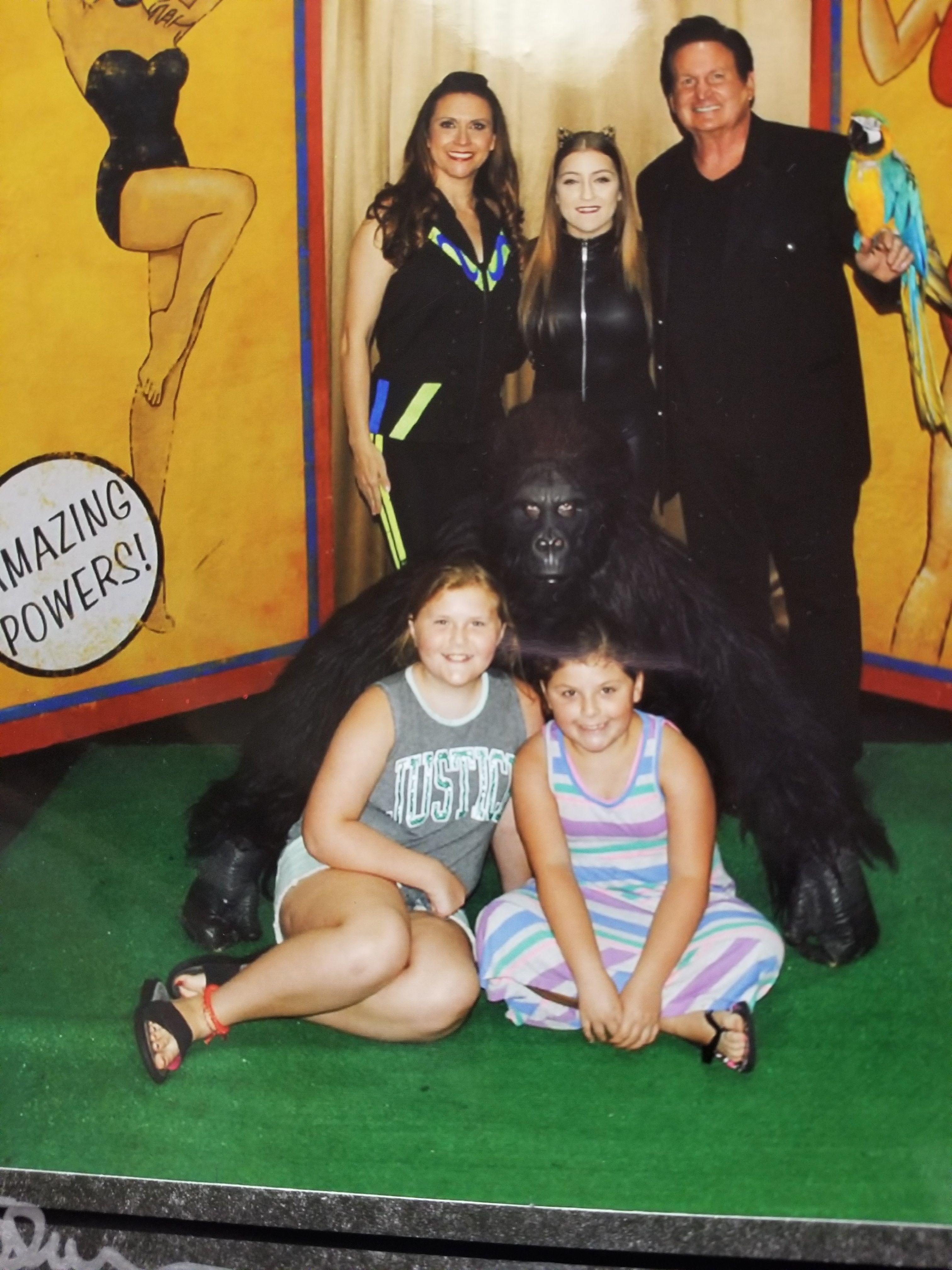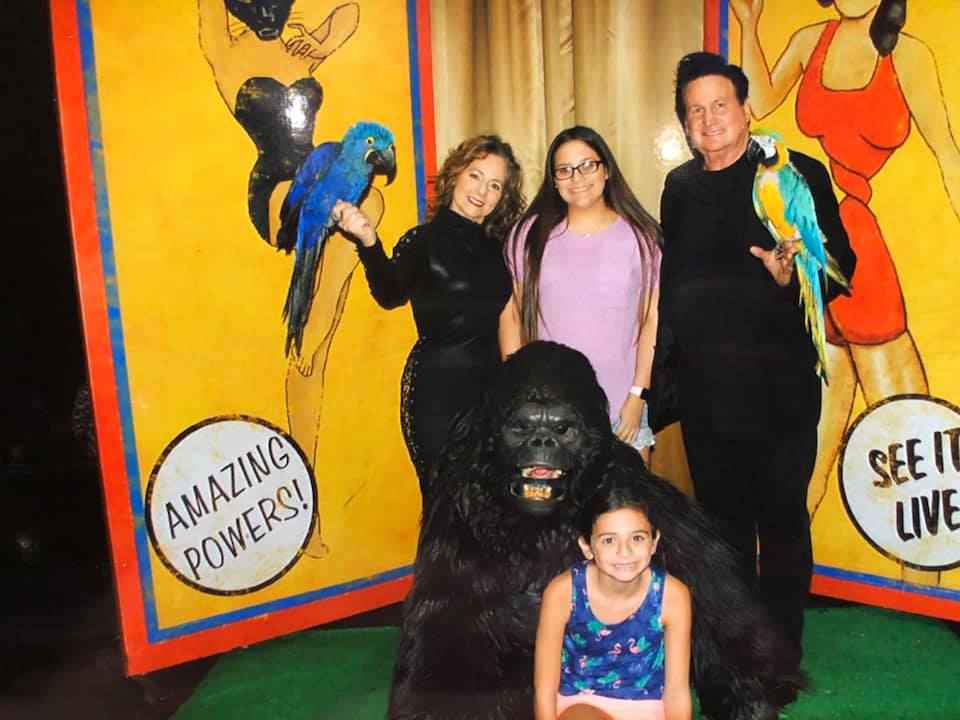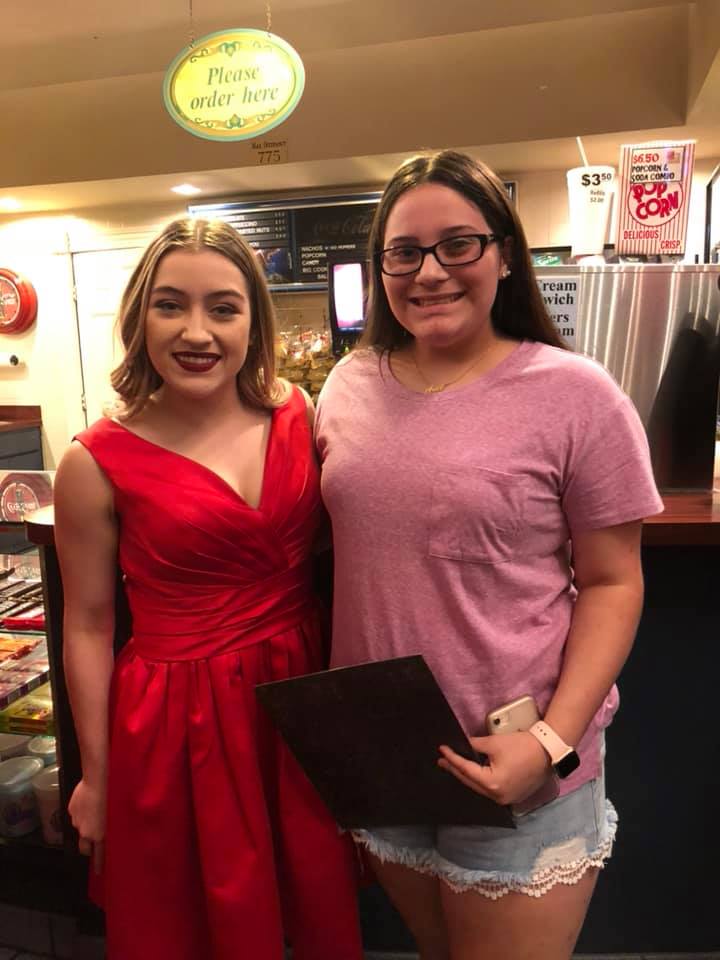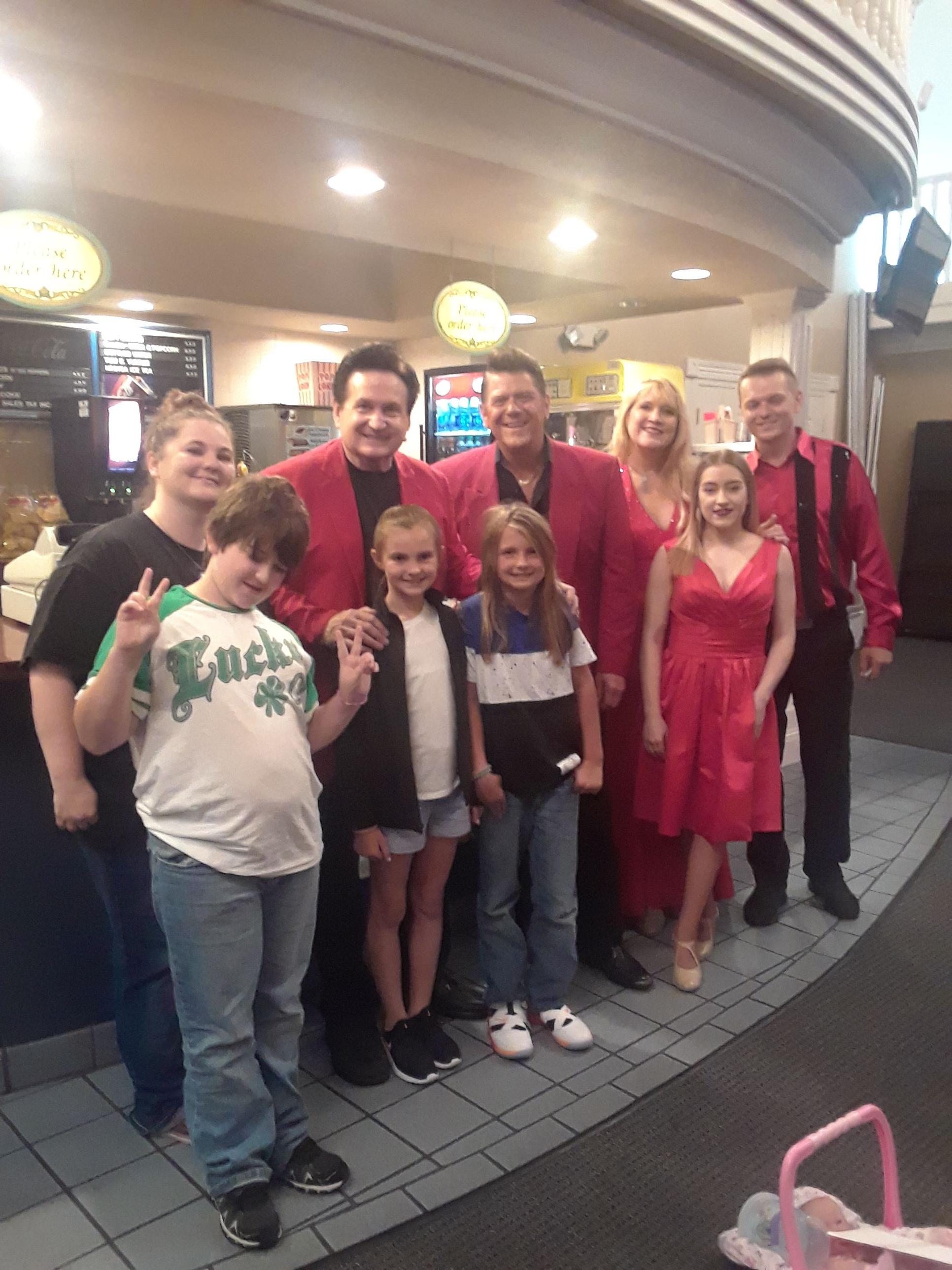 Sit back and be amazed with the incredible aerial acrobatics, vocal impressions, and mind-bending illusions of the talented cast of Hamners' Unbelievable Variety Show!
Prepare yourself for the show of a lifetime with Hamners' Unbelievable Variety Show. This amazing two-hour family variety show just can't be compared to anything else and provides an unequaled variety of five-star entertainment. Here, guests will be able to witness stunning illusions and tricks that will leave them absolutely awestruck as well as performances from dancers, singers, acrobats, and even a gorilla.
The show is an all-ages family-friendly show that is dedicated to bringing some of the most amazing performance elements to the Ozarks. Truly adhering to the 'variety' part of their show's title, Hamners' brings to the stage everything from dazzling magical illusions, to comedy, to aerialist acts and more. If you are looking for a smorgasbord of amazing talent, there truly is no better show in Branson. All of these elements combine into an explosive show that you will not soon forget!
Magic
The amazing illusions and grandeur of Dave and Denise Hamner will absolutely leave your jaw dropped on the floor. Watch as Dave and Denise perform their world-renowned jaw-dropping illusions, such as the Stargate illusion, where Denise finds herself suspended 15 feet above a table of razor-sharp spikes! This talented duo has been performing magic for years and has pioneered this amazing show.
Dancing
The Hamners' Variety show also features awesome choreography and dance numbers that will have you toe-tappin' along. The talented choreographers and dancers featured in the show include 'Downtown' Kenny Brown, AJ Heard, and Sharie Nievar. Brown is the co-choreographer and has been performing for years in countless Branson shows and making television appearances; Heard is the main choreographer and has studied dance since she was three years old, even having been professionally trained with the Royal Winnipeg Ballet and the Randolph Dance Theater in Canada; and Nievar is a longtime Branson performer who has been with the Magnificent 7 (also at the theater) show for four seasons. Each of these performers brings their own energy and dance style to the table to create unforgettable dance performances.
Aerialists and Acrobatics
High-flying fun awaits at Hamners! Mariya Serykh will delight with her aerial feats. Since she was four years old, she has been performing in Branson at venues such as the Branson Belle. As well as being a capable acrobat, she is also skilled in a variety of dance styles including ballet, contemporary, and modern dance. She performs an amazing aerial silk dance! Joining her in the acrobatics department is the talented Anthony Soumiatin. Also beginning his performing career at four, he has created a solid unicycle and Cyr Wheel act. His unicycling skills are so polished that he holds the title of the USA National Unicycling Champion and is even inducted into the Ripley's Believe It or Not' records. Just a few of his performances include those at Cirque Montage, the Moscow Circus, and more.
Singing
Of course, a variety show wouldn't be a variety show without singing and music! Hamners' proudly presents the amazing singer Cassi Koenig and Tamra Tinoco as their vocalists. Koenig not only sings, but she also doubles as the magicians' assistant. She has sung with the group Twice Adopted and has won many awards for her vocal abilities. Tinoco is often paired up for musical numbers with Jeff Brandt. She and her husband produce the Magnificent 7 show also at Hamners, and she has performed with artists such as Vince Gill, Lee Greenwood, and the Osmonds. Brandt has roots in rock and roll and he truly embraces that high-energy style during his musical numbers at Hamners'. Having toured with a band called Galaxy, he honed an amazing set of skills while moving to Las Vegas to work on his comedy and impressions.
Comedy & Impressions
A true jack-of-all-trades, Jeff Brandt not only sings at Hamners', but he also performs a comedy routine and commits to countless impressions. He opened for Wayne Newton in Las Vegas for 13 years and is now at home at Hamners'. He has appeared in movies such as Vegas Vacation and Smoking Aces and has performed at the White House, on the Tonight Show, and even appeared on the television show Las Vegas. He has won awards such as the 2017 Impressionist of the Year in Branson, indicating the wide spread of his awesome talent.
Animal Acts
Humans aren't the only stars of the show at Hamners'! Guests will be able to witness a few animal acts as well, featuring the beloved and talented trained cockatoos that Hamners' is known for. Joining her feathery friends is a beautiful gorilla named Gakita.
About the Pre-Show
Do not miss out on the awesome pre-show entertainment offered at Hamners'. Head to the theater at 7:45 PM to witness the fantastic and charismatic Johnny Lonestar as he performs! This star will wow the audience with rope-twirling, whip-cracking, and gun-spinning in a fantastic show that even includes some fun audience participation.
About Dave and Denise Hamner
This immensely talented husband and wife duo have performed all over the country on stages in Las Vegas, Disneyland, Hollywood's Magic Castle and more. Dave and Denise Hamner co-own and co-produce Hamners' Unbelievable Variety Show and have starred in other Branson productions including the 'Branson City All Star Revue' and 'Magic of the Night.' They have been married since 1991 and were featured on NBC's World's Greatest Magic and on the Trinity Broadcasting Network.
Awards and Accolades
Bronze Lion Head Award: This award is presented by talented magicians Siegfried and Roy to a magician chosen by them.
Magic Master's Award: This award is presented by the Magic Master Summit, an online magic convention.
Merlin Award by the International Musicians' Society: The International Magicians' Society is the largest organization of magic, and this prestigious award honors fantastic magicians. Some of the past recipients include Siegfried and Roy, Doug Henning, and David Copperfield.
Branson Show Awards: The Branson Show Awards honor the best of the Ozarks in a variety of categories. Hamners has one the following Branson Show Awards: Best Family Show 2018; Magic Show of the Year 2017; Best Magic Show 2015 & 2014; Best Show for Families 2013 & 2011
Terry Music Award for Humanitarians of the Year 2016: This Branson Award is handed out by Terry Beene, who wants to recognize the best musicians, magicians, performers, and humanitarians in the Branson area.
Featured on NBC's World's Greatest Magician
After the show, guests will have the opportunity to meet and greet all of their favorite performers. They will sign autographs, and guests can even take pictures with the gorgeous Gakita. As One of Branson's most exciting shows, Hamners' Unbelievable Variety Show, is simply one you cannot miss. So book your tickets today and see what all the buzz is about! Magic, singing, dancing, dazzling costumes, special effects, and more await you!
Frequently Asked Questions for Hamners' Unbelievable Family Variety Show:
Approximately how long is the Hamners' Unbelievable Family Variety Show?

The show lasts approximately 2 hours.

In what theater is the show held?

Hamners Family Variety Show plays at the Hamners Variety Theater.

Is there a pre-show before the main show? If so, what are some details?

Yes. There is a pre-show at 7:45 featuring Johnny Lonestar. He performs rope-twirling, whip-cracking, and other acts.

Do the performers of the Hamners' Unbelievable Family Variety Show sign autographs and meet the audience after the show?

Yes, they sign autographs and do a meet and greet after the show, in the lobby.

What is the length of intermission at Hamners' Unbelievable Family Variety Show?

Intermission is approximately 15 minutes.

What type of parking do you have?

The parking is free.
Reviews
4.3 |
255 reviews
Lynette Phillips
Anchorage , AK
✓
Verified Traveler
Really enjoyed the dancer who gave tribute to her father. It was from the heart and was special. The patriotic tribute was wonderful. My family did not like the new age dance ... Don't know it's name... It was in the middle of the show. Doesn't fit in the show.
Angie Hinklin
Joneboro, AR
✓
Verified Traveler
"Very good.I would recommend."
Very good.I would recommend.
Margaret Eschete
St. Louis , MO
✓
Verified Traveler
"Really great illusions."
Really great illusions. My husband liked the guy with the hoop.

Angel McCoy
, Little Rock, AR
✓
Verified Traveler
This show had magic, accrobats, music and comedy. It was very family friendly.
Book Now!
Exclusive Online Offer: Buy 1 Get 1 Free