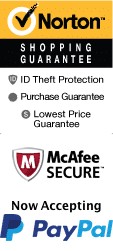 Wright Square in Savannah, GA
The following tours go by Wright Square:
The following tours visit Wright Square:
3/29/2023 - 12/31/2023
Adventure to Georgia today for a variety of haunted ghost walking tours that are some of the best tours in the area. See why Savannah is viewed by some as America's Most Haunted City with this riveting evening walking tour through some of the most haunted buildings in the area while hearing some of the gritty tales of the city's past.
The second square established in Savannah, Percival Square was named for Lord Percival, generally regarded as the man who gave the colony of Georgia its name (a tribute to Great Britain's King George II). It was renamed in 1763 to honor James Wright, the third, last and perhaps most notable of Georgia's royal governors. Throughout its history it has also been known as Court House Square and Post Office Square; the present Tomochichi Federal Building and U.S. Courthouse is adjacent to the west.
The square is the burial site of Tomochichi, a leader of the Creek nation of Native Americans. Tomochichi was a trusted friend of James Oglethorpe and assisted him in the founding of his colony. When Tomochichi died in 1739 Oglethorpe ordered him buried with military honors in the center of Percival Square. In accordance with his people's customs the grave was marked by a pyramid of stones gathered from the surrounding area. In 1883, citizens wishing to honor William Washington Gordon replaced Tomochichi's monument with an elaborate and highly allegorical monument to Gordon. William Gordon is thus the only native Savannahian honored with a monument in one of the city's squares.
Gordon's own widow objected strongly to this perceived insult to Tomochichi. She and other members of the Colonial Dames of the State of Georgia planned to erect a new monument to Tomochichi, made of granite from Stone Mountain. The Stone Mountain Monument Company offered the material at no cost. Mrs. Gordon felt that she was being condescended to and insisted on paying. The Monument Company sent her a bill—some sources say for 50 cents, others for one dollar—payable on Judgment Day. Mrs. Gordon paid the bill and attached a note explaining that on Judgment Day she would be occupied with her own affairs. The new monument was erected in 1899. It stands in the southeast corner of the square and eulogizes Tomochichi as a great friend of James Oglethorpe and the people of Georgia.