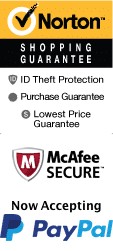 History Tour
Johnson Square Savannah, Georgia 31401
1-800-987-9852
Chat Now
Are you ready to embark on a journey into the rich history and culture of Savannah, Georgia? Let the Savannah History Tour take you on an unforgettable adventure through one of the most charming cities in the United States. This 90-minute walking tour will take you on a journey through the city's past as you explore its architecture, landmarks and squares, guided by a knowledgeable and friendly local tour guide.
As you make your way through Savannah's historic districts, you'll marvel at the stunning architecture of the city's restored homes, churches, and government buildings. You'll walk along the picturesque tree-lined streets, pass by historic landmarks, and admire the charming town squares that Savannah is famous for. Your guide will regale you with fascinating stories and insights into the city's past, including tales of its founding, legendary pirates, and famous residents.
During this immersive tour, you'll see the famous Forsyth Park, one of the most beautiful public parks in the South, complete with colorful fountains, Spanish moss-draped oak trees, and plenty of green space for locals and visitors alike to enjoy. Additionally, you'll visit other famous landmarks, such as the Mercer House, where the infamous murder of Jim Williams' lover took place, and the Hamilton-Turner Inn, a beautiful Southern mansion and one of Savannah's most iconic landmarks.
Savannah is known for its incredible history, and the Savannah History Tour lets you experience this firsthand. You'll learn about the city's role in the Civil War and its incredible architectural heritage, including examples of the Gothic Revival, Neoclassical, and Greek Revival styles. With so much to see and discover, this tour is the perfect introduction to Savannah's history and culture, for both first-time visitors and return guests.
Immerse yourself in the richness of Savannah's history and culture with the Savannah History Tour, a must-do experience for anyone visiting this charming Southern city. Whether you're interested in architecture, history, or just want to get a feel for the city, this tour is an essential part of any trip to Savannah. So why wait? Book your Savannah History Tour today and prepare for a journey you'll never forget!
Book Now!