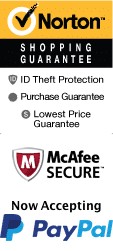 Walking Tour of Savannah's Historic District
32 Abercorn St Savannah, Georgia 31401
1-800-987-9852
Chat Now


Great overview and orientation of the city

Step back in time on a history tour

Explore the local streets on a walking tour of the city

Small-group tour

Led by a local guide

Duration: 2 hours

Schedule
Looking for an immersive journey filled with rich history and unmatched beauty? Look no further than the Walking Tour of Savannah's Historic District. Savannah, Georgia is known for its stunning architecture, preserved history, and picturesque charm, and this guided tour will take you right through the heart of it all.
As you embark on this picturesque stroll, expert guides will provide an in-depth look at Savannah's past and how it influenced the city that exists today. The tour is approximately two hours long, covering roughly 1.5 miles, and there's no need for a map or GPS. The knowledgeable guides will lead you through the city's various squares, notable landmarks, and hidden gems with ease.
Starting at Chippewa Square, you'll explore the birthplace of Georgia's founder, James Oglethorpe, and discover the rich history of the district's stunning architecture. From the famous Juliette Gordon Low House to the iconic Forsyth Park Fountain, there's something for everyone on this tour.
As the tour progresses, your guide will transport you back in time to learn about the city's unique mix of cultures, including the influence of African American, Irish, and Jewish communities. You'll even get to visit the First African Baptist Church, the oldest African American Baptist church in the U.S., and hear the moving stories of local civil rights leaders.
Savannah's weather can be unpredictable, but don't worry – the city is just as beautiful in the rain, and this tour will go on rain or shine. Visitors should wear comfortable walking shoes and dress appropriately for the weather.
There's no better way to experience the charm of Savannah's Historic District than with a walking tour. From the city's stunning architecture to its rich history, this tour has something for everyone. Whether you're a history buff or just looking for a leisurely stroll, you won't be disappointed. Don't miss out on this unforgettable experience!
Book Now!