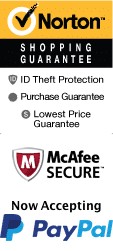 Self-Guided 'Old Squares of Savannah' Solo Walking Tour
Johnson Square Savannah, Georgia 31401
1-800-987-9852
Chat Now
If you're planning a trip to Savannah, GA and looking for a unique way to explore the city, consider taking a self-guided audio tour! This activity allows you to explore at your own pace while still learning about the city's history and landmarks.
The audio tour takes approximately 2 hours to complete and covers over 20 points of interest in Savannah's historic district. The tour can be accessed via your smartphone or tablet and includes a detailed map of the route, making it easy to navigate on your own.
During the tour, you'll learn about Savannah's rich history, including its colonial past and role in the Civil War. Highlights of the tour include the beautiful Forsyth Park, with its iconic fountain and stunning live oaks, and the stunning Mercer-Williams House, made famous by the book "Midnight in the Garden of Good and Evil."
In addition to these main attractions, the tour takes you to lesser-known spots that are no less fascinating. You'll learn about the city's first African-American church, the history of the charming Oglethorpe Square, and the significance of the Kehoe House, a historic mansion turned bed and breakfast.
One of the best things about this self-guided tour is the flexibility it offers. You can stop and start the tour as you please, allowing for breaks or additional exploration of areas that interest you. This is especially beneficial if you're traveling with kids or have mobility concerns.
In conclusion, a self-guided audio tour of Savannah's historic district is a fantastic way to explore the city at your own pace. With over 20 points of interest and a detailed map, this tour provides an in-depth look at Savannah's rich history and landmarks. So grab your smartphone and get ready to immerse yourself in the charm of Savannah!
Book Now!