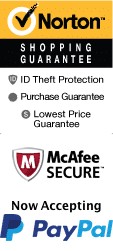 Stroll with a Local Through Savannah's Historic District
121 Barnard St Savannah, Georgia 31401
1-800-987-9852
Chat Now


Small-group tour

Get inside tips from a local

Great overview and orientation of the city

Tour is wheelchair accessible

Duration: 3 hours

Schedule
Are you ready to experience Savannah's charming historic district like a local? Join a knowledgeable guide on a stroll through the city's most picturesque streets and squares, learning about the fascinating history and architecture along the way. This two-hour walking tour is the perfect way to see the best of Savannah's scenic beauty and landmarks.

As you walk the cobblestone streets, your guide will regale you with stories of the city's founding and its elegant antebellum architecture. You'll visit several of Savannah's iconic squares, each one with its unique history and distinctive charm. Walk beneath arching oak trees and past beautiful fountains, taking in the stunning sights around you.

Not only will you learn about Savannah's rich culture and history, but your guide will also offer insider tips on the best restaurants, shops, and hidden gems in the area. This tour is perfect for families, couples, or solo travelers who want a comprehensive introduction to Savannah's unique charms.

The tour covers approximately 1.5 miles, and comfortable walking shoes are recommended. Stops along the way provide opportunities to rest and take photos. With its small group size and experienced local guide, this walking tour is an excellent way to soak up the city's beauty and atmosphere.

Savannah's historic district is one of the most beautiful and well-preserved in the country, and this tour is the perfect way to experience it. With fascinating stories, stunning architecture, and insider tips, you'll leave feeling like a true Savannahian. Don't miss this chance to see the city like a local and create unforgettable memories.

In conclusion, experience Savannah's historic district like a true local on this two-hour walking tour. From picturesque streets to stunning squares, you'll explore the city's rich history and culture with an experienced guide. Bring comfortable shoes and your camera, and get ready for an iconic Savannah experience. Book your tour today and discover the best that Savannah has to offer.
Book Now!