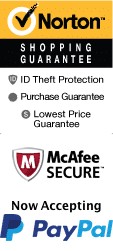 Trivia Tour - 9:00am and 11:00am Daily
Wright Square Savannah, Georgia 31401
1-800-987-9852
Chat Now
Get ready to explore the charming city of Savannah, Georgia, in a whole new way with the Trivia Tour. This 90-minute walking tour takes you through the historic downtown district and puts your knowledge of Savannah's history, movies, and pop culture to the test. With a friendly and knowledgeable guide leading the way, this tour is perfect for visitors and locals alike who want to discover Savannah's hidden gems and little-known facts.

The Trivia Tour takes place in the heart of Savannah's historic district, where you'll see some of the city's most iconic landmarks, including iconic Forsyth Park and the Gothic-style Cathedral of St. John the Baptist. You'll also learn about the city's rich history and how it played an important role in the American Revolution and Civil War. As you walk, your guide will ask questions about Savannah's past, from the origin of the city's name to its prominent role in the Underground Railroad.

The Savannah Trivia Tour is a moderate-paced walking tour that covers about 1.5 miles, so comfortable shoes are recommended. Your guide will provide plenty of opportunities to rest and take photos along the way. Plus, there will be plenty of time to explore the city's quaint squares and unique architecture outside of the official tour scope.

For history buffs and pop culture enthusiasts alike, this tour is the perfect way to discover Savannah's hidden gems, fascinating history, and culture. With questions ranging from Civil War trivia to movie and TV show references, the Trivia Tour is a fun and engaging way to learn about Savannah's past and present.

In conclusion, if you're looking for an immersive and engaging way to discover Savannah and its fascinating history, be sure to book the Trivia Tour. With a friendly guide and plenty of interesting facts and anecdotes, this tour is sure to pique your curiosity and leave you with a new appreciation for this charming southern city. Don't miss out on this unforgettable Savannah experience!
Book Now!