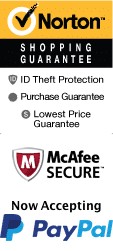 Coffee and Chocolate Tour Savannah
120 Bull St Savannah, Georgia 31401
1-800-987-9852
Chat Now
Are you a coffee and chocolate lover? If so, you won't want to miss the Coffee and Chocolate Tour in Savannah, GA. This unique tour takes you through the historic city, stopping at different coffee shops and chocolate boutiques, giving you the opportunity to indulge in some of the best flavors Savannah has to offer.

Upon arrival, you'll be greeted by your friendly tour guide who will take you on a journey through the charming streets of Savannah. During this three-hour tour, you'll sample delicious coffee brews and scrumptious chocolates, and learn about the history of coffee and chocolate production in Savannah. The tour guide will show you different techniques for tasting coffee and chocolate while explaining the flavor profile of each varietal.

The tour involves moderate walking, with stops at several coffee and chocolate shops along the way. You'll have the chance to explore the art of chocolate making, as you learn about the different types of cocoa beans, the roasting process, and the traditional techniques used in chocolate-making. The tour also includes visits to local breweries, offering samples of freshly brewed coffee, as well as a chance to learn about the art and science of coffee brewing.

With a rich history in chocolate and coffee production, Savannah is undoubtedly one of the prime coffee and chocolate destinations in the US. The tour guide will share fascinating stories about the city's coffee and chocolate history, as well as the impact these industries have had on Savannah's economic development.

In conclusion, if you're a devoted coffee and chocolate lover, don't miss the opportunity to discover the best of Savannah's coffee and chocolate shops, whilst exploring the stunning beauty of the city. Come along on the Coffee and Chocolate Tour in Savannah, GA, and indulge your senses in the unique flavors that make Savannah a top-rated coffee and chocolate destination.
Book Now!