The Best Things to do in Orlando
Theme Parks
No place on earth has more iconic theme parks than this city. It is well-known for the massive parks that draw in millions of visitors each year and because of this, the city is commonly called the "Theme Park Capital of the World". With so many options, there's a little something for everyone.
Walt Disney World Theme Parks: No place on earth is as magical as the Walt Disney World Theme Parks. There are four parks to explore: Magic Kingdom, Hollywood Studios, Animal Kingdom, and Epcot. Each park has endless rides, shows, shops, and restaurants that will suit anyone's taste. Visit and see why this is the most famous theme park in the world!
Universal Orlando Resort: This is one of the most visited theme park resorts in the world. Millions of people visit this resort each year and it's no surprise with all of the possibilities it offers! There are three separate theme parks: Universal Orlando Resort™, Universal's Islands of Adventure, and Universal's Volcano Bay Water Theme Park. The resort also features CityWalk, the place that has everything you're looking for. Spend your day shopping at the many stores, try out the amazing dining options, and see an unforgettable show to create memories with the whole family.
LEGOLAND Florida Resort: Looking for something for the kids? This park is perfect. This location features more than fifty rides, shows, and attractions that provide entertainment for kids of all ages! There are even life-size LEGO displays and interactive exhibits that allow their imagination to run wild. There is also a water park on-site that is open during the warmer months.
SeaWorld: This theme park is the place to be if you want to get up close and personal with ocean creatures including whales, dolphins, sea turtles, and more. The park is famous for its awesome roller coasters and shows. There are also plenty of rides and activities for smaller children as well. So, whether you want to get your adrenaline rushing on a roller coaster or relax and see a show, this park has it.
Interactive Museums
A museum is a great way to let children's imaginations run free. Experience new things and learn something new and these awesome places!
Crayola Experience: This immersive experience allows you to go on an unforgettable adventure where chemistry, color, and digital technology come together to make a unique family attraction. Imagination is your best ally in this fun, new adventure! Inside, you can explore the magic of color and let your creativity run wild. Color outside the lines, play and explore, and most of all, learn! Inside, you can enjoy the classic Crayola Store, featuring the world's largest collection of Crayola products and unique souvenirs that you can only find here.
WonderWorks: This interactive attraction will amaze people of all ages! Inside of this upside-down building, you will find more than a hundred hands-on exhibits that will make you wonder if you are still on earth. Simulator rides focus on everything from flight to earthquakes, a hands-on bed of nails, and even devices that allow you to create your own dream rollercoaster and test it out.
Safari Adventures
Get away from the theme parks and the city to experience the great outdoors. Florida is known for its swamps and gators so don't miss out on the chance to see them in person!
Gatorland: There are plenty of things to do and see at Gatorland. Whether you're 3 or 30, there is something to your liking. Gatorland is home to over 2,000 American Alligators and even houses the largest collection of rare, white leucitic alligators with three of the only twelve in the world. See the wildlife preservice, see shows, visit the kid zone, and learn about these amazing creatures!
Wild Florida: Visit Wild Florida and see local wildlife in their natural habitat. From birds and fish to turtles and even alligators, this adventure is perfect for those who want to truly experience Florida! You can even take an airboat tour through 4,200 acres of protected marshes, swamps, and rivers in their nature preserve. This is what Florida is truly about!
Other popular activities and destinations in the area include Pirate's Cove Adventure Golf, Mennello Museum, the Mall at Millenia, Shingle Creek, Wet 'N Wild, Boggy Creek, and Lake Tohopekaliga. There are plenty of activities to keep you busy for your entire vacation.
Orlando Most Popular Activities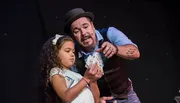 The Go Orlando™ Card is your all-access pass to the things that make Orlando the most visited destination in Florida. The card includes admission to over 20 of Central Florida's top attractions.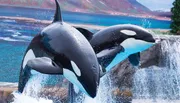 SeaWorld in Orlando, Florida is the place to go for tasting the adventures of rides and attractions related to the world of the sea, ranging from Kraken to Shamu, this place offers a whole new world to explore and imagine.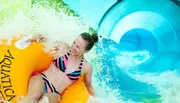 Aquatica is an adventure for all who come to explore, whether relaxing on the sand with your book, shooting down water slides with dolphins, or jumping into the wave pool with your kids, there is something for everyone in this water park by Sea World.
It was a beautiful day in Florida, with bright sun and clear skies. The temperature was seventy-two degrees, perfect for us to get out on the water. I had brought a group of friends with me down to Crystal River, and we were all going on this fantastic airboat tour that would show us the sights of what is left of the original Everglades. There was just one problem...our guide didn't show up! So who should we call? We took turns dialing different numbers to find someone that could rescue us, but no go. Then it hit me...there was no one else to call but Captain Dave's Alligator Alley Adventures. Captain Dave's Alligator Alley Adventures is located at 26350 S. Suncoast Blvd.
Jun 10
N/A
Jun 11
N/A
Jun 12
N/A
Jun 14
N/A
Jun 15
N/A
Jun 17
N/A
Jun 18
N/A
Jun 19
N/A
Jun 21
N/A
Jun 22
N/A
Jun 24
N/A
Jun 25
N/A
Jun 26
N/A
Jun 28
N/A
>
Kennedy Space Center is the place for anyone's ultimate space experience. Visitors can explore manned rockets, view the Vehicle Assembly Building, where rockets are prepared for flight, and explore exhibits highlighting America's space program. The Visitor Complex offers guided tours, presentations in theaters, self-guided exploration through interactive displays, and hands-on activities where visitors can test their simulator skills. You'll also want to ride on the Shuttle Launch Experience simulator and meet live animals like shore crabs, clams, and butterflies within Kennedy's newest initiative "Living World. These are just a few ways to add to your ultimate space experience at the Kennedy Space Center Visitor Complex.
Kennedy Space Center and Everglades Airboat Safari is a unique attraction that allows visitors to explore the Kennedy Space Center, including rockets and a launch pad. Visitors can also enjoy an airboat safari through the Everglades. The Kennedy Space Center and Everglades Airboat Safari are constructed in a 640-acre complex with plenty of water activity. They have multiple activities for those visiting, all of which are fun-based and offer views of wildlife at their finest. Visitors can enjoy things such as airboat rides or even horseback riding as they get to explore the Florida Everglades. It offers a neighborhood shopping area, which includes a store and a movie theater that show old-time movies. The Port Canaveral Northshore Marina & Palm Bay Resort is in Titusville, Florida. It is the most popular place to stay in the city as it attracts thousands of visitors to its marina, one of the state's most beautiful and well-maintained marinas. The beach and environment are also amazing to see.
<
Jun 14
N/A
Jun 16
N/A
Jun 17
N/A
Jun 18
N/A
Jun 19
N/A
Jun 21
N/A
Jun 23
N/A
Jun 24
N/A
Jun 25
N/A
Jun 26
N/A
Jun 28
N/A
Jun 30
N/A
Jul 01
N/A
Jul 02
N/A
>
Jerry and Toni started Florida Airboat Adventure as a family-run company in 2007. With our trips, you and your companions may cruise up front and thoroughly explore all of Florida's distinctive waterways. We claim the biggest, coziest seats in the Florida Everglades, as well as the most thrilling wildlife encounters, making for a more intimate and memorable experience. Location In the center of South Florida, in Okeechobee, Florida, is where you can find Florida Airboat Adventure. The lone international airport and many marinas are located in Okeechobee, the "heart of Indian River County." Since Okeechobee sits in the middle of Florida, access to South Florida is simple. Three distinct National Wildlife Refuges, three Great Blue Herons, and more are included in our adventure tour.
This trip is known for its pristine white sand beaches and crystal-clear waters. To make the most of your visit, a Sea Screamer Boat Ride is a must-do activity. The Sea Screamer is a thrilling speedboat that takes you on a high-speed adventure through the waters of the Gulf of Mexico. You'll feel the wind in your hair and the spray of the sea on your face as you zip past dolphins and other marine life. After your boat ride, you can explore the many shops and restaurants along Clearwater Beach, or simply relax on the soft sand and soak up the sun. With its warm and inviting atmosphere, Clearwater Beach is the perfect place to escape the hustle and bustle of Orlando and enjoy a day of fun and relaxation.
Jun 11
N/A
Jun 12
N/A
Jun 13
N/A
Jun 15
N/A
Jun 16
N/A
Jun 18
N/A
Jun 20
N/A
Jun 22
N/A
Jun 23
N/A
Jun 25
N/A
Jun 27
N/A
Jun 29
N/A
>
Orlando is one of the most vivited places in United States. The region offers many things, from its entertainment scenes to its metropolitan lifestyle. One of the activities that tourists and locals alike enjoy is a day trip to Clearwater Beach. For those interested in trying something new during their stay, a day trip may be a great option for you to try deep sea fishing or scuba diving, two popular vacation items for anyone visiting this region. The beach itself is located just 30 miles outside of Orlando and offers beaches as well as numerous shops and restaurants surrounded by nature in all its glory. For those interested in fishing, Clearwater Beach is home to some of the best fish species to try catching while visiting. Sharks, redfish, and barracuda are a few of the most popular fish in this area. For those looking to scuba dive, this area has some interesting underwater sites that you may enjoy trying. The shipwreck of the FV Islander is a popular scuba diving destination. The wreck rests on its side in about 40 feet of water, making it a great place for beginners to test their skills against the foreign environment surrounding them underwater.
Jun 15
N/A
Jun 16
N/A
Jun 17
N/A
Jun 18
N/A
Jun 19
N/A
Jun 20
N/A
Jun 22
N/A
Jun 23
N/A
Jun 24
N/A
Jun 25
N/A
Jun 26
N/A
Jun 27
N/A
Jun 29
N/A
Jun 30
N/A
Jul 01
N/A
Jul 02
N/A
Jul 03
N/A
>
Wonder Works Orlando is one of the Southeast's premier children's museums. It's located in the heart of Downtown Orlando, FL, just a few minutes from I-4 and I-275. This is the perfect place to come with your family for some quality time together. Wonder Works offers a variety of engaging exhibits for all ages. It provides the most exciting theme-based educational activities. You can find museum experiences for all your family members, like the sea, history, fantasy, and science. Wonder Works Orlando is a non-profit organization dedicated to enriching family life and developing the creative potential of children through quality museums, community centers, and live theater performances. Wonder Works is a Florida Children's Museum, Inc. subsidiary in Orlando, FL.