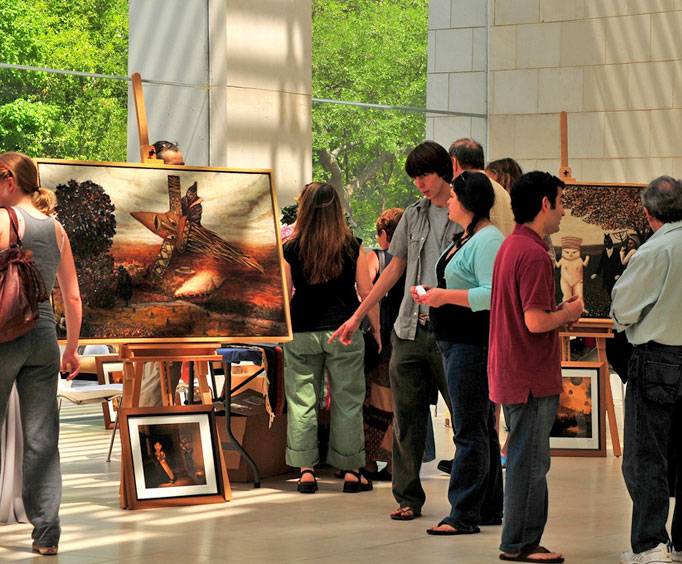 Telfair Museums Jepson Center in Savannah, GA
207 W York Ln Savannah, GA 31401
Savannah's has always been one of the jewels in the crown of the Southeast U.S
Savannah's has always been one of the jewels in the crown of the Southeast U.S., and has been enhanced by the artworks held at the Telfair Museum's Jepson Center. The exhibition and gallery space is dedicated to showing modern works by artists including Jasper Johns and many more. The Jepson Center specializes in artworks by modern masters that are viewed within an impressive neo-classical style building.
Telfair Museum's Jepson Center is just one of three museum and gallery spaces the organization holds on a single site, which are all accessed with a single admission fee. Unlike many art galleries and museums, the Jepson Center is designed to appeal to art lovers and those who are looking to become involved in the appreciation of art. A large area is given to interactive displays and artworks that have been created to appeal to families and children who spend some time in the museum.
The city of Savannah itself has been of major importance in the history of the southeast and the U.S. as a whole. The Telfair Museums are amongst the oldest public museum sites in the country and are located in the National Historic Landmark district of the downtown area of the city. Many people tour the city exploring the sites featured in the novel and movie, "Midnight In The Garden Of Good And Evil." In fact, the bird statue from the cover of the novel can be found in the Telfair grounds.


By Date: