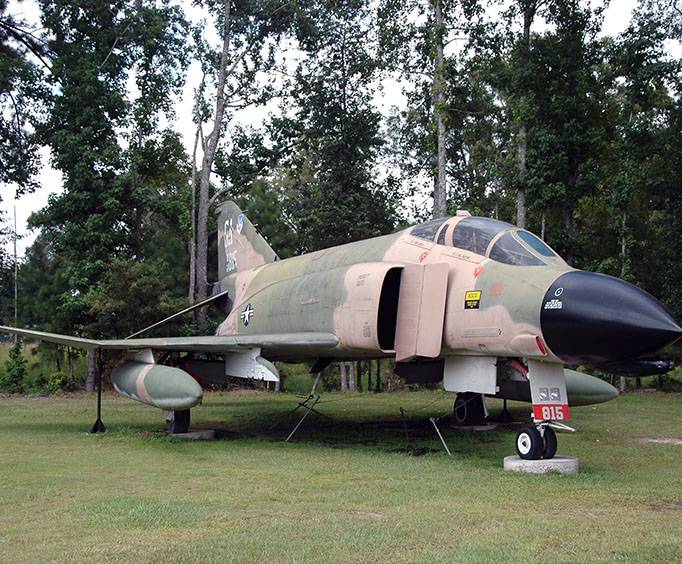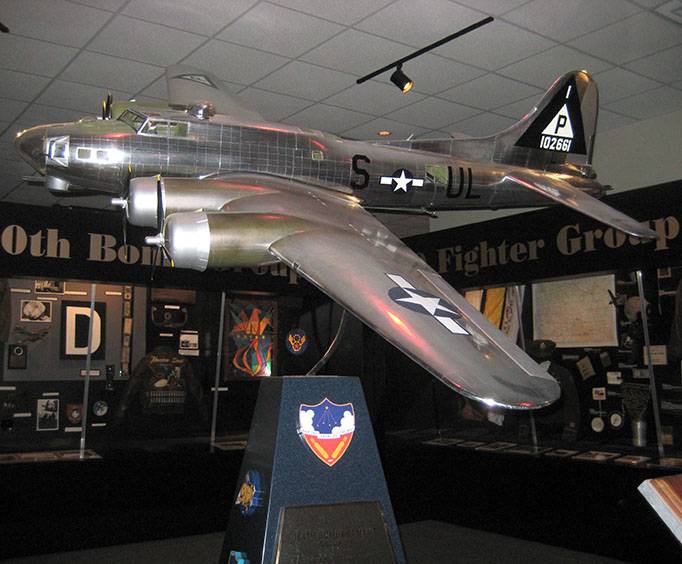 National Museum of the Mighty Eighth Air Force near Savannah, GA
175 Bourne Ave. Pooler, GA 31322
Set in the western suburbs of Savannah, Georgia in the Pooler area is a unique museum known as The National Museum of the Mighty Eighth Air Force. This location serves to educate visitors about the Eighth Air Force of the US Army through their numerous exhibits. This museum is an ideal attraction for guests of all ages and features many rotating exhibits.
The many exhibits available at this museum are focused on the Eighth Air Force that was in existence during World War II. Among the numerous displays that can be viewed at this museum, you will find some unique aircraft including the B-17 Flying Fortress bomber, an incredible model of the Messerschmitt Bf 109G fighter, a model of a P-51 Mustang Fighter, and many different bombers and jets located in the outdoors section of the museum. Along with the aircraft, the equipment the pilots and crew used including numerous goggles, uniforms, and of course, bomber jackets are also on display. The entire museum is dedicated to giving a full history of the Eighth Air Force and what roles they served in our nations battles. After touring the inside, take a stroll throughout the beautiful and peaceful memorial gardens located on the museum grounds that is dedicated to all those who lost their lives while defending this country.
Take a moment to learn the amazing history of the Eighth Air Force and what they did to help in the battle for freedom. Through education, learn respect for the amazing and difficult job these service people served. Don't miss a chance to learn an important piece of history, book your trip to Georgia and visit the National Museum of the Mighty Eighth Air Force.