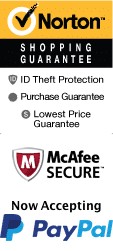 Savannah History Museum in Savannah, GA
303 Martin Luther King Jr Blvd Savannah, GA 31401
The Savannah History Museum is a local history museum that high lights the major events, people and contributions of the city of Savannah beginning from its discovery in 1733 to the present age.
The exhibition hall is situated inside a notable passenger railway deopt stop of the Central of Georgia Railway. It is situated in the historically significant area of Savannah at 303 Martin Luther King, Jr. Lane, Savannah, Georgia 31401. The gallery is open day by day from 9:30 AM to 5:30 PM, with the exception of on significant occasions, for example, Christmas Day, Thanksgiving day and New Year's day.
Find out about the significant figures in Savannah, for example, Girl Scouts of America author Juliette Gordon Low who was from Savannah. See displays that tell the city's pioneer history, its significance during the progressive and common wars, to its advancement during the mechanical age and past. Other striking shows incorporate the seat utilized in the film 'Woods Gump' and the Oscar and Grammy Awards of entertainer Johnny Mercer.
Right over the road from the Savannah History Museum is Tricentennial Park, the site of one the biggest and bloodiest fights during the progressive war. Unearthings directed in 2005 to 2011, have uncovered proof of this fight and you can see ancient untouched rarities from the Battle of Savannah in plain view at the Savannah History Museum. As you investigate Tricentennial Park, be certain the visit the plaque that honors the fallen American officers who passed on battling for the American Revolution.
When your in Savannah, be sure to swing by the Savannah History Museum in the historic quarters of the city. There is no better way to learn the history and see it with your own eyes than by visiting this museum which brings the past of Savannah to life.