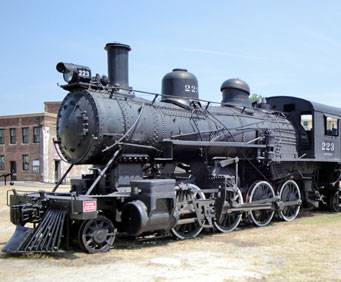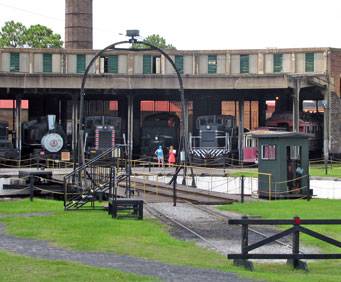 Roundhouse Railroad Museum in Savannah, GA
601 W Harris St Savannah, Ga 31401
Locomotives are an important part of Savannah's history, as well as the nation's.
Now you and your family can see this monster machines on display. More than 40,000 people a year, just like yourself, come to see these trains and leave with their jaws dropped. Visitors can step inside seven different historic railroad structures and see the ever-growing collection of locomotives, rolling stock, and other amazing artifacts. Children love the large model train layout of Savannah, and adults will be stunned by the complexity of old steam-driven engines and belt-driven machinery.
Just recently, they have restored the old, massive turn table that now operates in the middle of the Roundhouse. These buildings had once been abandoned and misused, now they are thriving and restored thanks to thousands of visitors just like yourself. Admission is not free, except for children under 6, but they do offer military discounts, student discounts, and discounts for current and former railroad workers. However, for those of you that don't fall into any of those categories, the normal fee is not much.
Events at Roundhouse Railroad Museum