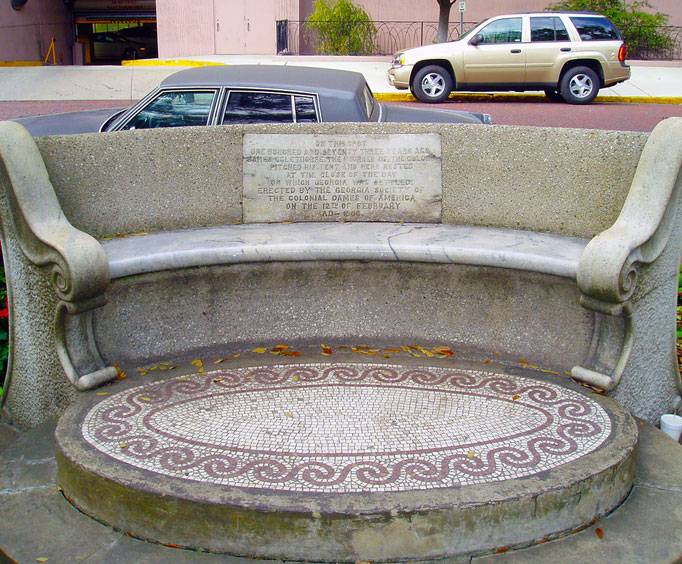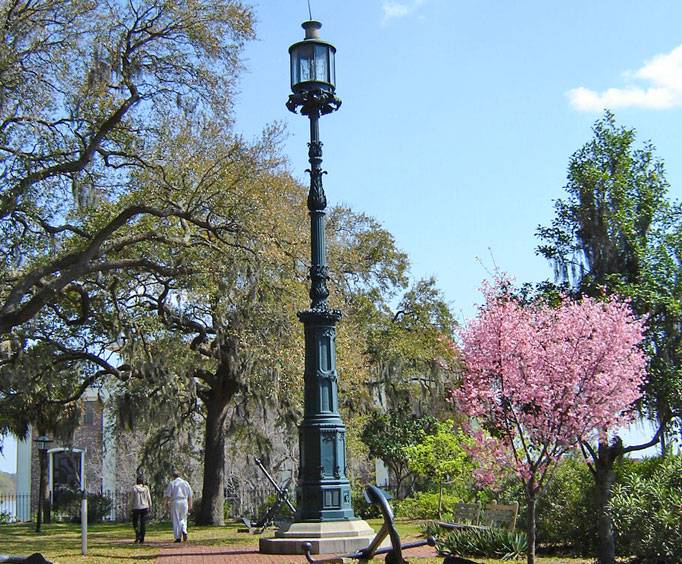 Old Harbor Light & Oglethorpe Bench in Savannah, GA
Bay Street Savannah, GA 31401
No visit to Savannah, Georgia is complete without gathering insight into the city's rich history. The Old Harbor Light and Oglethorpe Bench are two distinct historical artifacts located in the city that must not be missed.
The Old Harbor Light, also known as the Beacon Range Light, is located in Emmet Park along the Savannah River. The light was installed in 1858 to act as a guide for shipping vessels entering the Savannah Harbor. The cast iron light was refurbished in 1929, but turned off during World War II. In 2000, funded by private contributions from Savannah Morning News and CSX Corporation, the Old Harbor Light was taken down, repaired and refurbished. The light was re-erected in early 2001.
Oglethorpe Bench is one of three of Savannah's Bay Street memorials. The bench sits just west of City Hall and marks the site of James Edward Oglethorpe's field tent. Oglethorpe was a member of the British Parliament and founded the colony of Georgia in 1732. The curved bench made of granite was erected in 1906 by the Georgia Society of Colonial Dames of American, and features a historical marker providing more information on Oglethorpe.
When traveling to Savannah, visitors must not miss the Old Harbor Light and Oglethorpe Bench. These two historic landmarks provide insight into a city with one of the richest histories in the country.