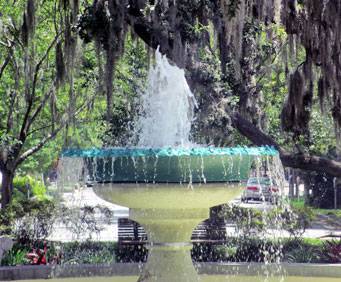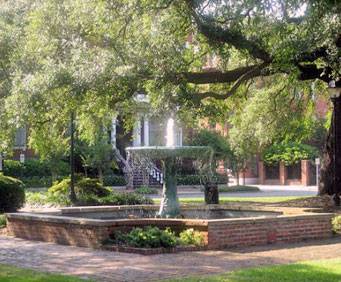 Columbia Square in Savannah, GA
125 Habersham St Savannah, , GA 31401
Columbia Square was laid out in 1799 and is named for Columbia, the poetic personification of the United States. It is located on Habersham, between State and York Streets. In the center of the square is a fountain that formerly stood at Wormsloe, the estate of Noble Jones, one of Georgia's first settlers. It was moved to Columbia Square in 1970 to honor Augusta and Wymberly DeRenne, descendants of Jones. It is sometimes called the "rustic fountain," as it is decorated with vines, leaves, flowers, and other woodland motifs.
The following tours visit Columbia Square:
4/23/2019 - 12/31/2019

See why Savannah is viewed by some as America's Most Haunted City with this riveting evening walking tour through some of the most haunted buildings in the area while hearing some of the gritty tales of the city's past.
The following tours go by Columbia Square: