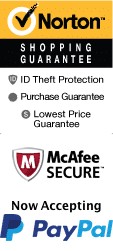 Hell Cat Ghost Tour's History and Horror
Columbia Square Savannah, Georgia 31401
1-800-987-9852
Chat Now
If you're looking for a thrilling and spine-chilling experience, the HellCat Ghost Tour in Savannah, GA is the perfect activity to add to your itinerary. This two-hour tour takes place in one of America's most haunted cities and will have you gasping in shock and fear.

You'll start your journey at the infamous Wright Square, where you'll be greeted by your knowledgeable and engaging tour guide. From there, you'll embark on a walk through the historic district of Savannah, visiting infamous haunted locations along the way. The tour is a mix of history, ghost stories, and paranormal activity that is sure to leave you spellbound.

This walking tour will cover approximately one mile, and you'll be required to wear comfortable shoes because you'll be walking on uneven surfaces. As you venture through the historic district, you'll learn about Savannah's most haunted locations, including the Savannah Theatre, Moon River Brewing Company, and the Hamilton-Turner Inn. Your guide will tell you hair-raising stories and tales of tragic events that occurred in these buildings, which are said to be home to restless spirits.

The HellCat Ghost Tour is perfect for anyone who loves history, ghost stories, or the paranormal. It's ideal for families, couples, and groups of friends searching for an unforgettable experience.

Savannah is known for its rich history, and this tour offers a unique way to explore the city. The HellCat Ghost Tour is one of the most popular activities in Savannah, and for good reason. It's a unique way to experience the city, and you'll learn about its darker and mysterious past.

In conclusion, if you're looking for a spine-chilling and thrilling experience in Savannah, look no further than the HellCat Ghost Tour. You'll explore the haunted locations of the city and learn about its rich past. This tour is perfect for anyone looking for an unforgettable adventure and a chance to connect with Savannah's haunted past. Book your tour today and prepare for an experience you'll never forget!
Book Now!