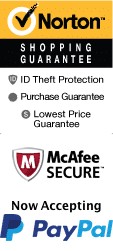 Botanical Tour Savannah
1 W Gaston St Savannah, Georgia 31401
1-800-987-9852
Chat Now
Embark on an enchanting wildlife tour / botanical tour in Savannah, GA, where you will marvel at the stunning greenery and breathtaking natural beauty of the city. This 90-minute tour is the ultimate way to explore the vast collection of flora and fauna that Savannah prides itself on, gain knowledge about the ecosystem, and learn about Savannah's horticultural history.

The tour begins at the Savannah Botanical Gardens and encompasses a vast area of the garden's blossoming landscape, featuring iconic botanical wonders like the rose garden, coveted herbs and vegetable garden, the tranquil pond, and the charming Coastal Plain habitat. The Garden has a total of seventeen different themed-gardens that are perfect for relaxation and rejuvenation.

Throughout the botanical tour, a professional guide will narrate the history of the gardens, giving insight on the region's indigenous plants and how they shaped Savannah's culture, as you walk an easy and comfortable half-mile ramble. The guides offer an abundance of information on native flora and fauna, detailing how assemblages of exquisite flowers, trees, and shrubs have successfully adapted to their surroundings, and the benefits they provide to Savannah.

The Savannah Botanical Gardens is a tranquil, lovely destination where visitors can enjoy the sights and fresh air. After your tour, you may choose to bring along a picnic appellation and lap up the peacefulness while enjoying a light brunch surrounded by beautiful scenery.

Savannah is second to none as it relates to floral diversity and tropical accents. The Botanical Tour is a perfect instance of that. It's an opportunity to experience Savannah's horticultural splendor and its outdoor life with breathtaking views of Savannah's nature and flora. The tour will undoubtedly be gratifying and educational for people of all ages and level of interest.

In conclusion, the Savannah Botanical Tour is a must-see attraction you should visit when you're in the city. Experience the beauty of Savannah's diverse flora, learn something new about gardening and nature, and enjoy a serene and relaxing environment that will recharge you. It's an experience that you'll never forget and one that you'll be thrilled to share with others. Come and immerse yourself in the beauty of Savannah, GA, on the Botanical Tour that will surely take your breath away!
Book Now!