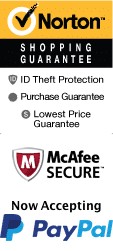 The following tours go by Ellis Square:
The following tours visit Ellis Square:
Ellis Square is a Tour Stop / Pick Up for the following tours:
12/8/2023 - 3/8/2024
With this Savannah Narrated Trolley Tour, you can enjoy and appreciate Savannah's charm and hospitality while enjoying a full 90-minute venture to all the grand attractions and locations in the area.
Ellis Square is located on Barnard between Bryan and Congress Streets. It was named after Henry Ellis, second Royal Governor of the Georgia colony. It was also known as Marketplace Square, as from the 1730s through the 1950s it served as a center of commerce and was home to four successive market houses.
Prior to Union General Sherman's arrival in December 1864 it was also the site of a slave market. In 1954 the city signed a 50-year lease with the Savannah Merchants Cooperative Parking Association, allowing the association to raze the existing structure and construct a parking garage to serve the City Market retail project. Anger over the demolition of the market house helped spur the historic preserving movements in Savannah.
When the garage's lease expired in 2004, the city began plans to restore Ellis Square. The old parking garage was demolished in 2006 to make way for a new public square (park) that features open spaces for public concerts, as well as an underground parking garage. The underground facility was completed and formally dedicated in January 2009.
Ellis Square officially reopened at a dedication ceremony held on March 11, 2010. A bronze statue of songwriter-lyricist Johnny Mercer, a native Savannahian, was formally unveiled in Ellis Square.