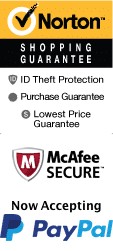 The following tours go by Forsyth Park:
11/28/2023 - 10/31/2024
Get a wondrous look into Savannah's most famed locales with the Savannah Historic Overview Trolley Tour, a unique historical tour.
The following tours visit Forsyth Park:
11/28/2023 - 10/31/2024
With the Savannah Historic Hop On & Hop Off Tour, you can see all the sights this quaint city has to offer at your own pace with this hop on & hop off tour.
Forsyth Park is a Tour Stop / Pick Up for the following tours:
11/28/2023 - 12/31/2023
With this Savannah Narrated Trolley Tour, you can enjoy and appreciate Savannah's charm and hospitality while enjoying a full 90-minute venture to all the grand attractions and locations in the area.
Forsyth Park is a large city park that occupies 30 acres in the historic district of Savannah, Georgia.
The park is bordered by Gaston Street on the North, Drayton Street on the East, Park Avenue on the South and Whitaker Street on the West. It is comrpised of a multitude of walking paths, a café, a children's play area, a Fragrant Garden for those who are dealing with blindness, a large jewelesque fountain, cordoned off tennis and basketball court areas, areas for soccer and Frisbee golfing, and home field for Savannah Shamrocks Rugby Club. From time to time, there are concert events and varying celebrations held at Forsyth to the benefit of the public. Regardless if you desire a picnic in the park or to fly a kite, or even to just wander around and view the stunning scenery, this park is a wondrous locale.