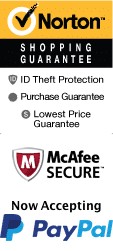 "Savannah for Morons" Comedy Trolley Tour
250 Martin Luther King Jr Blvd Savannah, Georgia 31401
1-800-987-9852
Chat Now
If you're looking for a unique and hilarious way to explore the beautiful city of Savannah, Georgia, then look no further than the Savannah for Morons Comedy Trolley Tour. This one-of-a-kind activity takes guests on a wild ride through the streets of Savannah, all while providing non-stop laughs and entertainment.

The tour starts in the heart of Savannah's historic district, where guests will board a trolley decked out with hilarious decorations and props. Throughout the 90-minute tour, a comedic duo will guide guests through the city's rich history and culture, all while cracking jokes and performing skits that will have guests doubled over in laughter.

Not only will guests learn about Savannah's past, but they'll also get to explore some of the city's most iconic landmarks. The trolley will stop at popular attractions like Forsyth Park, River Street, and City Market, among others, giving guests the chance to snap photos and take in the sights.

But the real highlight of the Savannah for Morons Comedy Trolley Tour is the comedic duo leading the way. Their quick wit and playful banter keep the tour moving at a brisk pace, and their ability to poke fun at Savannah's quirks and oddities will leave you laughing long after the tour is over.

With its winning combination of humor, history, and sightseeing, the Savannah for Morons Comedy Trolley Tour is a must-see attraction for anyone visiting Savannah. And who knows - you may even learn a thing or two while you're at it.

So why wait? Book your tickets now and get ready for an unforgettable ride through one of America's most charming cities. It's an activity you won't want to miss!
Book Now!