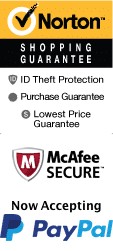 Private Savannah Medical History Walking Tour
15 E Park Ave Savannah, Georgia 31401
1-800-987-9852
Chat Now
Explore the intriguing history of Savannah's medical practices on a private walking tour with a knowledgeable guide. As you navigate the charming streets of Savannah, your guide will reveal fascinating details about medical procedures from the 1700s to modern-day practices. This two-hour Private Savannah Medical History Walking Tour is perfect for those interested in history, medicine, or Savannah's unique character.

The walking tour includes visits to various medical sites, such as the Southern General Hospital, the Medical College of Georgia, and the Savannah Medical Library. Marvel at the beautiful architecture of these buildings and learn about the various medical advancements that occurred at each site. During the tour, your guide will also stop at other notable landmarks, such as the Herb House and the Trustees' Garden, to provide information about the medicinal properties of various herbs and plants.

Experience firsthand what it was like for doctors and patients during different periods of history. Your guide will share interesting tidbits about medical practices in early colonial America, the Civil War era, and contemporary times. See old medical instruments and vintage photos of hospitals and doctors in the city.

From the medicinal properties of local flora to advancements in surgical procedures, this tour will be an eye-opening experience for anyone interested in the history of medicine. This tour is especially educational for those in the medical field or who are simply passionate about the topic.

As the tour concludes, you will leave with an appreciation for Savannah's unique medical history and how it has shaped modern-day practices. Don't miss out on this unique way to explore one of Savannah's most interesting topics.

Book your Private Savannah Medical History Walking Tour today and start learning about the city's unique medical past.
Options:
Private Savannah Medical History Walking Tour: Medical History Evening Tours 09:30
Available 9/30/2023 until 3/31/2024 View Detailed Schedule
Evening Tour
Same tour, but less sun.
Book Now!