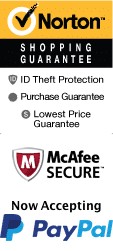 The following tours go by Franklin Square:
9/23/2023 - 8/31/2024
Get a wondrous look into Savannah's most famed locales with the Savannah Historic Overview Trolley Tour, a unique historical tour.
The following tours visit Franklin Square:
9/23/2023 - 8/31/2024
With the Savannah Historic Hop On & Hop Off Tour, you can see all the sights this quaint city has to offer at your own pace with this hop on & hop off tour.
Franklin Square was laid out in 1790. In 1791 it was named for Benjamin Franklin, who served as an agent for the colony of Georgia from 1768 to 1778 and who had died in 1790. It was also known as Water Tank Square, Water Tower Square and Reservoir Square, having been the site of the city's water supply.
Franklin Square almost suffered the same fate as other Montgomery Street squares that were lost to development in the 1970s but was restored during the following decade. Franklin Square is located on Montgomery, between Bryan and Congress Streets, and anchors the western end of the City Market retail area. A memorial honoring Haitian volunteers who fought with Pulaski during the Siege of Savannah, created by sculptor James Mastin, was unveiled in Franklin Square on the 228th anniversary of the battle.