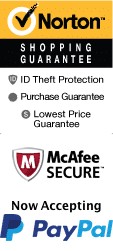 The following tours go by Colonial Park Cemetery:
10/1/2023 - 12/31/2023
Only courageous souls will stand a chance on this Ghosts and Gravestones Savannah Ghost Tour, so if you have what it takes, then prepare to experience this haunted ghost tour of the city from a treacherous seat in the Trolley of the Doomed.
The following tours visit Colonial Park Cemetery:
10/1/2023 - 12/31/2023
Adventure to Georgia today for a variety of haunted ghost walking tours that are some of the best tours in the area. See why Savannah is viewed by some as America's Most Haunted City with this riveting evening walking tour through some of the most haunted buildings in the area while hearing some of the gritty tales of the city's past.
This was the main cemetery in the Savannah area from the mid 1700's to the mid 1800's.
And there are over 600 headstones still intact, though it is estimated that there are over 10,000 people buried here. More than 700 of those people were victims of the yellow fever epidemic of 1820.
Among the permanent residents of Colonial Park Cemetery are people like royal governors, the states's first newspaper publisher, members of the First Continental Congress, and Button Gwinnet. Button Gwinnet is perhaps the most famous of all those buried here, as he was one of the three Georgian signers of the Declaration of Independence. He was killed in a duel with General Lachlan McIntosh, who is also buried here. The pistols used in that tragic duel are available for viewing at the Georgia Historical Society.
Along the wall of the cemetery, you'll notice the headstones propped up here. These were the headstones that were removed by General Sherman's troops, when they set up camp in the cemetery. No one knows where they belong. Allow yourself an hour or more for a leisurely stroll through this cemetery, you'll get a glimpse into the history of Savannah.