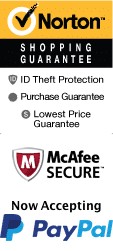 Savannah Supernatural Haunted Walking Tours
21 W Bay St Savannah, Georgia 31401
1-800-987-9852
Chat Now
Get ready for a spine-tingling experience on the Savannah Supernatural Haunted Walking Tour. Located in the picturesque city of Savannah, this tour is a must-attend for those who are brave enough to venture into the unknown. With a guide who knows the ins and outs of Savannah's infamous hauntings, visitors will have the chance to explore the eerie streets and mysterious buildings that are sure to send shivers down your spine.
The tour begins with a brief introduction from your knowledgeable guide, who will give you some background information on Savannah's deep-rooted history with the supernatural. Then, guests will set off on a journey to visit the most haunted places in the city, including the creepy cemeteries, spooky squares, and eerie buildings. The tour takes around two hours, covering almost two miles, and is sure to leave a lasting impression on those who dare to join.
During your walk, listen carefully as your guide recounts the ghostly tales and tells you about the sightings and experiences of locals and visitors. You can expect to hear about everything from restless spirits who roam the alleyways to troubled souls who still seem to linger near their old homes. The guides are well-versed in the legends and lore of Savannah, and you'll be amazed at how much they can uncover.
If you're a fan of the supernatural or simply love a good ghost story, the Savannah Supernatural Haunted Walking Tour is the perfect activity for you. Whether you're a believer or a skeptic, you'll enjoy the opportunity to learn about Savannah's past and its encounters with the unknown. With such an extensive history with the paranormal, Savannah is the ideal location for this tour. So, grab your walking shoes, bring your camera, and prepare yourself for a night of spooky surprises.
To make the most of your tour, be sure to ask your guide any questions you have about Savannah's supernatural side. They will be happy to answer and provide you with more insight into the area's haunted past. You'll come away from this experience not only a little scared but also a little more knowledgeable about the city's deeply fascinating history.
In conclusion, the Savannah Supernatural Haunted Walking Tour is an unforgettable experience that is sure to be a highlight for any visitor to the city. With a knowledgeable guide to lead the way, you'll have the chance to explore the haunted corners of Savannah, learning about its supernatural past and hearing some of the most spine-chilling ghost stories you'll ever hear. So, book your tour today and prepare for a night of hauntingly good fun.
Book Now!