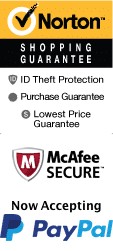 Myrtle Beach Reopening Dates & Schedules
Myrtle Beach has been a popular coastal getaway destination for decades! Head out on a vacation adventure that you will not soon forget, with a variety of awesome attractions, activities, and other endeavors to help you and your loved ones to create brand new memories. With the Covid-19 outbreak has wounded the tourism scene across the country, Myrtle Beach attractions have carefully curated a plan for reopening, allowing for visitors to attend their favorite shows and events while staying safe and healthy.
As your favorite Myrtle Beach attractions open up, keep in mind that CDC guidelines are being followed to the greatest extent to keep patrons and customers safe and healthy during their visits. For more information on the steps that the city is taking to reduce the spread of Covid-19, you can view the city website and read the releases about its pandemic response.
Attractions & Activities Currently Open:
With the entire city working diligently to keep the spread at bay, you can rest assured that you and your family will be able to enjoy the fun of Myrtle Beach with peace of mind. Check out the schedule of opening dates for the various attractions in the city, and get to planning your summer vacation!