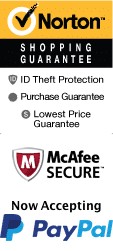 Elvis Live in Myrtle Beach
Location: GTS Theatre, 1220 Port Drive Myrtle Beach, SC 29577
1-800-987-9852
Chat Now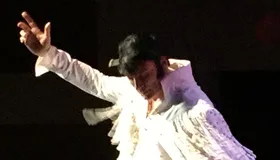 If you are a music lover or a groupie of Elvis, make sure you do not ignore the chance to see the Elvis Live concert Myrtle Beach, a tribute show that is designed to bring the music of the past to the forefront of the city's entertainment scene. This amazing ninety-minute 'incredible electrifying performance' brings back the essence and energy of the King himself, so if you are a huge Elvis fan, you do not want to miss out!
Join the masterful Jeff Gordon as he brings the greatest hits of Elvis to the stage with him during a memorable live performance showcasing and paying tribute to Elvis's music and Elvis' career. This fantastic impersonator will awe audience members with songs like, 'Unchained Melody' and 'Jailhouse Rock'. Dance and sing along to all of your favorite hits at the GTS Theatre. The Theater is a cabaret-style venue that provides an intimate and fun experience.
About Jeff Gordon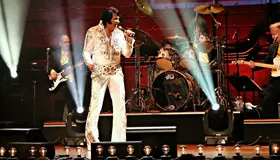 Jeff Gordon truly exemplifies Elvis Presley in the most authentic and fun way! See him perform as Elvis at the Elvis Live in Myrtle Beach show. Jeff Gordon has been performing as Elvis for more than 20 years, and in those decades he has honed his skills and brings a huge amount of talent with him to the stage. Guests may even have a hard time differentiating between his voice and Elvis!
About Elvis Presley
A legend in music history, Presley completely revolutionized rock 'n' roll music when he rose to fame in the late 50s and 60s. By many, he is considered to be the world's greatest entertainer. Since rock music was such a new phenomenon, his name was recognized as the rock n roller of the generation. Elvis's appearance, charisma, and risque dance moves quickly captured the hearts of the US, and he became a national television sensation seemingly overnight. After signing with RCA Records, he went on to pen and record some of the most recognized songs in music history. Captivating crowds, the masterful singer went on to record songs such as, 'Hound Dog', 'Suspicious Minds', 'Sweet Inspiration', and 'Heartbreak Hotel' and even appeared in film productions. He would tour all over the country, with tour dates in cities from Rapid City to Las Vegas. Sadly, his final concert was performed at Market Square Arena in Indianapolis, IN on June 26, 1977. To this day, his remarkable career has influenced the best rock music of our time. His legacy is best found at Graceland in Memphis, TN, just a short drive from where he was born in Tupelo. His music still lives on with fantastic tribute concert productions and musicians who seek to keep his legacy going.
About GTS Theater
As one of the most beloved concert theater locations in the Myrtle Beach area, GTS Theater prides itself on providing the best music shows in South Carolina! Once inside, visitors will find comfortable seating and an expansive stage complete with state-of-the-art sound and lighting systems as the talented performers take the stage. As well as the Elvis Live and Elvis: Songs of Faith & Inspiration shows, the GTS Theater is also known for Motor City Musical, a Motown tribute show, and Magic & Comedy starring Michael Bairefoot, a magic show that is sure to delight all ages. Each of these events features a live band and pays tribute to legendary artists. During the holiday season, visitors will be treated to an Elvis Christmas show! With so much family-friendly entertainment held here, a trip to the GTS Theater is a must for your East Coast getaway.
Do not miss out on seeing this Elvis Live in Myrtle Beach the next time you are visiting! Myrtle Beach locals and visitors alike will have a blast. With the Elvis music you love put on by an award-winning Elvis tribute artist, Jeff Gordon, you and your loved ones are sure to enjoy an inspiring evening. Be sure to book tickets to a multitude of other great activities and build a great vacation to Myrtle Beach with hotels and pre-made vacation packages offered!
Reviews

Carol Blake
Franklin, TN
✓
Verified Traveler
"Absolutely fantastic show!"
Absolutely fantastic show! Theater is small, which actually ended up being a huge plus. I am a huge fan of elvis presley and was amazed by alex mitchell's performance. He is amazingly talented, handsome, and was great at interacting with the crowd. Highly recommend!
Tip: Vip seats are worth the extra money!

John Kunkel
Conway, SC
✓
Verified Traveler
Great job by alex. Great song selection and presentation. The seating was such that everyone had a great view.

Lois Teitsch
Troy
✓
Verified Traveler
"He made you feel like you definitely wanted to see him perform again."
Alex mitchell was extremely enjoyable and interacted with the audience. He made you feel like you definitely wanted to see him perform again. He is going to perform in queensbury, ny in november 2019 and i am going to try to see him there.

Pam Hollingsworth
Oakman, Alabama
✓
Verified Traveler
"We have seen many Elvis tributes in the past but this was by far our favorite!"
We attended the elvis live show on april 25th. My husband and i are huge elvis fans so we jumped at the chance to see this show when we saw it advertised. The theatre is on the smaller side but it made for nice intimate evening. The entertainer alex was absolutely fantastic and pays a very good tribute to elvis. He is quite young so we were very impressed with his showmanship and how he interacts with the audience. We have seen many elvis tributes in the past but this was by far our favorite! We will definitely be back.
Frequently Asked Questions for Elvis Live in Myrtle Beach:
What is the dress code?

Dress code is casual.

Approximately how long is the Elvis Live in Myrtle Beach?

The show lasts approximately 90 minutes.

In what theater is the show held?

It is held at the GTS Theatre.

What type of parking do you have?

Parking is free.

Can I choose my seat?

Seating is based on a first come first served basis.
Book Now!