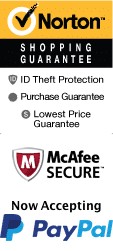 Time Warp
Location: Calvin Gilmore Theater, 8901 N Kings Hwy Myrtle Beach, SC 29572
1-800-987-9852
Chat Now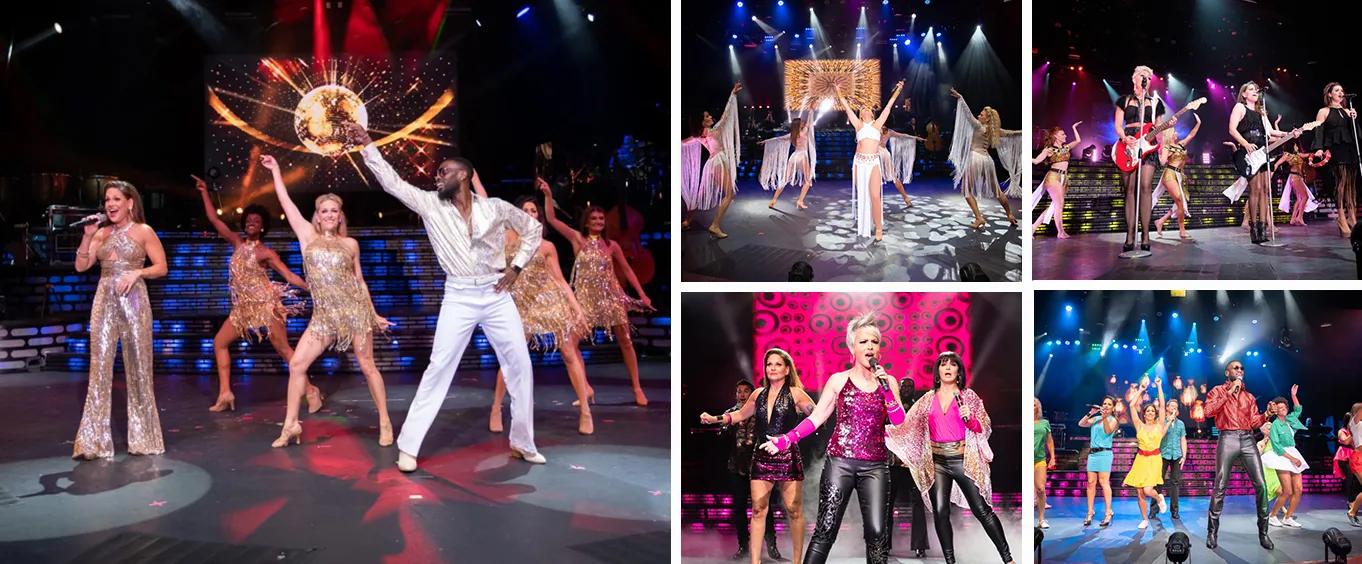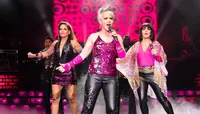 Relive some of the music industry's finest moments with the Time Warp tribute show on the East Coast of the Carolinas; these high-energy homages are sure to delight music fans of all ages. This tribute band event perfectly encompasses the American popular music scene of the 60s through the 80s with favorite artists like Led Zeppelin, Pink Floyd, Journey, Elton John, and more. The theater itself makes use of a fantastic mix of state-of-the-art technology as well as screens, vibrant and extensive costuming, and special effects to bring these famous song selections back to today's generation.
This artistic production is a sure-fire way to be entertained during your time spent in Myrtle Beach, SC. Visitors of all ages will have a wondrous time experiencing the best of the best, legend after legend, from the classic hits from the 60s to the groovy tracks of the 70s and beyond. This Time Warp show displays a fantastic repertoire, so you do not want to miss out on witnessing the fun. Each show comes alive with a variety of elements to keep the audience entertained. With colourful costuming and spot-on impersonations of your favorite musicians, Time Warp in Myrtle Beach will bring amazing music to the Myrtle Beach area!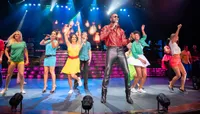 Each of the performers brings passion and dedication to their craft and includes vocalists, cloggers, bluegrass virtuoso Gary Brown, and fiddling champion Trent Wideman. Enjoy powerhouse vocals, fresh costuming, and comedy! The performer lineup includes:
Delvin Choice (featured on the Voice)
Rory John Zak (featured on American Idol)
Christie Templeton, Tangena Church, and Chas Croft Sorrells (vocalists)
Trent Wideman (fiddling champion)
Gary Brown (bluegrass virtuoso)
Brad Long (recording artists)
All That! (hip hop cloggers)
About the Carolina Opry
As one of the most sought-after entertainment venues in South Carolina, the Carolina Opry offers up amazing tribute productions, music shows, comedy performances, and showmanship! Everything from country music, dancers, and a talented tribute band can be found in the shows held here. As well as Time Warp Myrtle Beach, The Carolina Opry has a Carolina Opry show dedicated to country music and also puts on the Carolina Opry Christmas special each year.
Make your way to the Carolina Opry for an experience that will transport you back in time. Book tickets to the most popular adventures in the area today when you journey to and create an unforgettable vacation experience. There are plenty of other awesome attraction options during your time here! Whether you want to catch a live music concert, enjoy a dinner show like Pirate's Voyage, or visit Ripley's Aquarium, you can create a fun family vacation to remember!
Reviews

Deborah Waters
SC
✓
Verified Traveler
Awesome show. Never dissapoints

Barbara Vincent
SC
✓
Verified Traveler
Great seats as promised, front and center. Thank you very much.

Paul Ramos
Potomac, Maryland
✓
Verified Traveler
"Well done and entertaining!"
Well done and entertaining!

Dawn Bowen
North Providence , RI
✓
Verified Traveler
"This show was excellent!"
This show was excellent! A beautiful collection beautifully performed with great singers in great dress!! No pictures or videos can be taken, i believe this is because it is an original show.
Frequently Asked Questions for Time Warp:
Approximately how long is the Time Warp ?

The show is approximately 2 hours long.

In what theater is the show held?

The show is held at the Carolina Opry.

Is there a pre-show before the main show? If so, what are some details?

Yes, there is a 10-15 minute pre-show.

What is the length of intermission at Time Warp ?

The intermission lasts approximately 10-15 minutes.

What type of parking do you have?

Free parking in the paved parking-lot.

What is the dress code?

Dress code is casual.
Book Now!