Myrtle Beach Surfing Lessons

Peachtree Rd Myrtle Beach, SC 29588
1-800-987-9852
Description
Myrtle Beach Surfing Lessons Photos (11)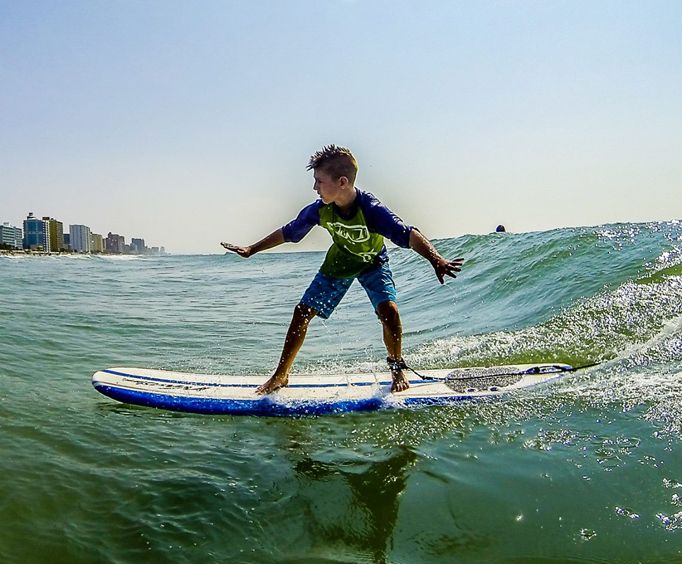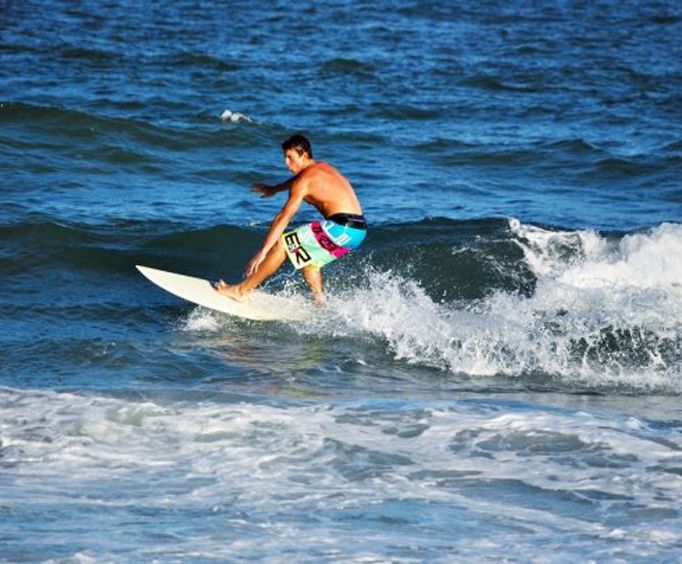 When many people think of Myrtle Beach, SC, they think of long stretches of sandy beaches, crashing waves, and ocean goers' favorite past time - surfing! Whether you have paddled out into the ocean before or are a beginner, with Jack's Surf Lessons, you can be on your way to riding the salty waves in no time!
Jack's lessons are offered in two-hour or one-hour intervals, so you can tailor your lesson time to suit your needs. So whether you want some in-depth practice or simply need a refresher, it's simple to get what you need out of the lesson.
Your teacher is a fully trained professional surfer. Their ability is unparalleled in the area, and they can help you reach your full surfing potential. They take the sport of surfing and turn it into an unforgettable adventure, in which the skills learned will apply elsewhere in life.
Once you've undergone some basic training, you'll finally be able to paddle out into the ocean. As you take what you've learned and ride that first wave, a sense of accomplishment and fun is sure to be had! Plus, you'll be able to take what you've learned and use it on your own time, fulfilling your surfing potential and being able to hit the water by yourself.
With such a great opportunity waiting for you on your Myrtle Beach vacation, if you have ever wanted to be a surfing pro, this is the stepping stone to get you going in your adventure. Book this wonderful experience and many other activities today.
Jack's 2 Hour Surf Lessons
Take to the beautiful waters of Myrtle Beach, SC, where you'll learn to surf with a two hour surfing lesson from Jack's Surf Lessons.
Jack's 1 Hour Surf Lessons
For guests who are just needing a refresher course, the one hour lessons offered at Jack's Surf Lessons are perfect. Learn the ropes and get back into the swing of things while learning to surf in Myrtle Beach.
Frequently Asked Questions for Myrtle Beach Surfing Lessons:
What is included in the admission price for Myrtle Beach Surfing Lessons?

Two hour surf lesson and all equipment necessary.

What level of physical ability is required?

Moderate physical ability is required.

Is Myrtle Beach Surfing Lessons guided or a non-guided timed equipment rental?

This is a guided surf lesson.

What type of clothing is appropriate?

Swimwear/surf gear.

What age is Myrtle Beach Surfing Lessons appropriate for?

Great for those who can swim. Parents must be present with children.

Is photography & video recording allowed?

Yes.
Book Now!