Comedy Cabana Comedy Show

9588 N. Kings Highway Myrtle Beach , SC 29576
1-800-987-9852
Description
Comedy Cabana Comedy Show Photos (12)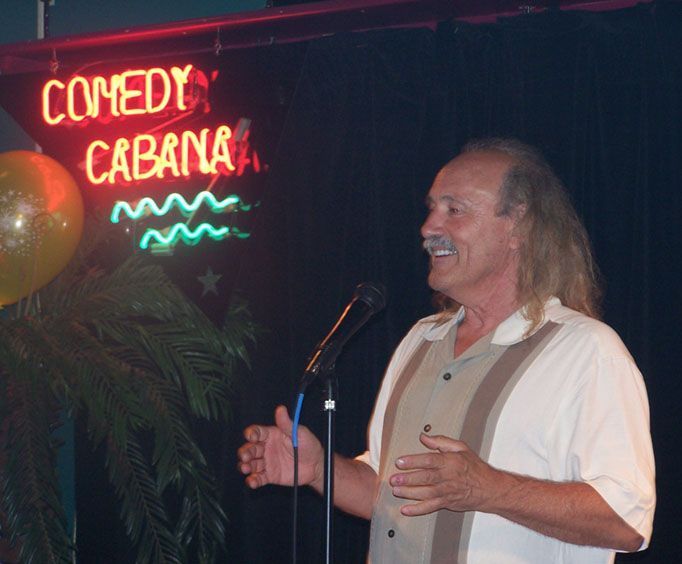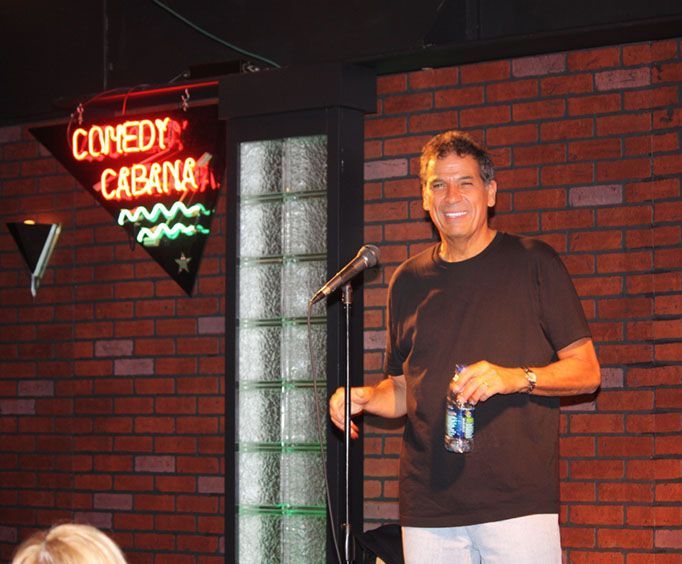 For some side-splitting comedy in Myrtle Beach, SC, the Comedy Cabana is the place to be. Known as Myrtle Beach's only 5-Star Comedy Club, this venue has seen a wide variety of fantastic comedians and acts. It has been open since 1996 and has received a Trip Advisor Certificate of Excellence for 2014, 2015, and 2016 consecutively.
A unique array of acts are consistently present at the Comedy Cabana. From Open Mic nights to high-caliber comedy from the likes of Joe Bronzi, Chris Barnes, Vinnie Mark & Scott Baker, Josh Sneed, and more, you are sure to find something to your liking.
The shows are open to everyone who is over 15, though a parent must be present with guests under 18. Alcoholic beverages are available for purchase for those over 21, so if you are intending to drink be sure to bring your ID. As well as drinks, guests can also purchase appetizers and other delicious wares to eat during the show, featuring wraps, hamburgers, desserts, appetizers, and more.
2019 Calendar
March:
Jeff Shaw (March 5-9)
Coleman Green & Jesse Jones (March 12-16)
Manny Oliveira (March 19-20)
Josh Blue (March 21-23, Special Event)
Ron Josol (March 26-30)
April:
Drew Fraser (April 2-6)
Cowboy Bill Martin (April 9-13)
Gary Valentine (April 16, Special Event)
Richie Minervini (April 17-20)
Bob DiBuono (April 23-27)
Al Yountz (April 30)
May:
World Series of Comedy (May 1-4)
Jody Kerns (May 7-11)
Charlie Viracola (May 14-18)
DS Sanders (May 21-23)
Frank Delpizzo (May 28-31)
June:
CeeJay Jones (June 4-8)
Troy Thirdgill (June 10-15)
Mike Merryfield (June 17-20)
Bobby Collins (June 21-23, Special Event)
Basile (June 24-30)
July:
Greg Warren (July 1-7) (No Show July 4th)
Greg Morton (July 8-14)
Dale Jones (July 15-21)
To Be Announced (July 22-27)
Pauly Shore (July 28, Special Event)
To Be Announced (July 29-Aug 4th)
August:
Mr. Showtime (August 5-11)
To Be Announced (Aug 12-18)
To Be Announced (Aug 19-22)
Bob Nelson (August 23-25, Special Event)
To Be Announced (Aug 26-Sept 1st)
**Schedule subject to change**
Do not miss out on an opportunity for fantastic fun and more during one of the Comedy Cabana shows. Don't forget to add tons of fun activities and shows like this one to your next Myrtle Beach, SC vacation, this is the attraction for you.
Frequently Asked Questions for Comedy Cabana Comedy Show:
What amenities (such as ATM, gift shop, etc) are available?

There is a restaurant on-site.

Is Comedy Cabana Comedy Show handicap accessible?

Yes.

For what ages is Comedy Cabana Comedy Show appropriate?

15 years and older with an adult.

Is parking available at Comedy Cabana Comedy Show? Is it free?

Yes. Parking is free.

Approximately how long is the Comedy Cabana Comedy Show?

The show lasts approximately 2 hours.

In what theater is the show held?

It is held at Comedy Cabana.
Reviews
Robert Tremmel
MD
✓
Verified Traveler
"comedians were hysterical"
Great venue and the comedians were hysterical. Easy to find and get to. Just be careful not to sit up front and get into the act whether you want to or not!!!! Haha!
Richard Van Hoesen
NY
✓
Verified Traveler
"funny from start to finish"
The headliner was funny from start to finish. There was also a comic/magician whose act was top shelf
Book Now!