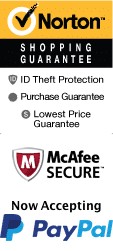 Comedy Cabana Comedy Show in Myrtle Beach, SC
Location: Comedy Cabana in Myrtle Beach, SC, 9588 N. Kings Highway Myrtle Beach , SC 29572
1-800-987-9852
Chat Now
Spice up your Myrtle Beach vacation with a trip to the Comedy Cabana, the best comedy show Myrtle Beach offers. This amazing event venue is known for hosting some of the most renowned comics from the East Coast and beyond during these Myrtle Beach comedy shows. Delight in these hilarious sets as you enjoy the comfort and luxury of the club. The Myrtle Beach area is known for fantastic live comedy venues, so experience the best of the best at Comedy Cabana.
Come see why Comedy Cabana Myrtle Beach show has earned the Trip Advisor Certificate of Excellence every year from 2014 to 2019! For some side-splitting comedy in Myrtle Beach, the Comedy Cabana Comedy Show is the place to be. Known as Myrtle Beach's only 5-Star Comedy Club Myrtle Beach has and one of the hottest South Carolina comedy club options, this venue has seen a wide variety of fantastic comedians and acts. It has been open since 1996 and has received a Trip Advisor Certificate of Excellence for 2014, 2015, and 2016 consecutively and is recognized for hosting some of the biggest names and legends.
About the Comedy Club Myrtle Beach Comedy Cabana Onsite Restaurant & Bar
Bring an appetite and a thirst for some boozy fun during your time at the Comedy Cabana. Alcoholic beverages are available for purchase for those over 21, so if you are intending to drink be sure to bring your ID. As well as drinks, guests can also purchase plenty of appetizers and other delicious wares to enjoy dinner during the show. The menu is bursting with flavor featuring wraps, hamburgers, desserts, appetizers, and more. Get your fill of spirits and drinks and quell your appetite while you laugh along with hilarious sets from renowned comics.
A unique array of hilarious comedians are consistently present at the Comedy Cabana. From Open Mic nights to high-caliber comedy from the likes of Joe Bronzi, Chris Barnes, Vinnie Mark & Scott Baker, Josh Sneed, comedians who have appeared on Comedy Central, improv performers, and more, you are sure to find something to your liking. The comedians featured at the Comedy Cabana have been featured on television programs like the Jay Leno Show, Last Comic Standing, Jimmy Fallon, and more. You never know who you just might see at the Comedy Cabana! The current schedule is full of prolific comedians bringing high quality live entertainment and tons of laughter to the stage, so don't miss out.
Seize the opportunity for fantastic fun and more during one of the Comedy Cabana shows. See one of the best comedy shows Myrtle Beach has to offer, with tons of side-splitting jokes and a vibe that will have you laughing all night long. A vacation to Myrtle Beach and a venture ot the Comedy Cabana are certain to be the highlight of your year! Don't forget to add other activities like this one to your next vacation , where you can browse multiple attractions, adventures, and even hotels in Myrtle Beach to create the perfect getaway for you and your loved ones. From catching comedy shows in Myrtle Beach to watching an energetic concert at the Carolina Opry or Alabama Theatre, your Myrtle Beach vacation is bound to be a blast. comedy myrtle beach
Reviews

Kellye Scott
Haymarket, VA
✓
Verified Traveler
"I really enjoyed both of them"
I really enjoyed both of them


Ray Flores
Murrells Inlet, SC
✓
Verified Traveler
"Service and show were amazing"
Service and show were amazing, website was easy to use.
Tip: Get there early and stop by the bar for yummy drinks and food!

Richard Van Hoesen
Rouses Point, NY
✓
Verified Traveler
"funny from start to finish"
The headliner was funny from start to finish. There was also a comic/magician whose act was top shelf
Tip: Don't miss it.

Robert Tremmel
Silver Spring, MD
✓
Verified Traveler
"comedians were hysterical"
Great venue and the comedians were hysterical. Easy to find and get to. Just be careful not to sit up front and get into the act whether you want to or not!!!! Haha!
Frequently Asked Questions for Comedy Cabana Comedy Show in Myrtle Beach, SC:
What amenities are available?

There is a restaurant on-site. There is also a full service bar onsite. Guests must be over 21 and bring valid ID to drink.

Is Comedy Cabana Comedy Show handicap accessible?

Yes.

For what ages is Comedy Cabana Comedy Show appropriate?

15 years and older with an adult.

Is parking available at Comedy Cabana Comedy Show? Is it free?

Yes. Parking is free.

Approximately how long is the Comedy Cabana Comedy Show in Myrtle Beach, SC?

The show lasts approximately 2 hours.

In what theater is the show held?

It is held at Comedy Cabana.

What is the dress code?

Dress code is casual attire.
Book Now!