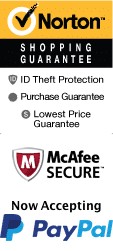 Brookgreen Gardens
1931 Brookgreen Drive Murrells Inlet, SC 29576
1-800-987-9852
Chat Now
If you're looking to add a splash of history, culture, and art to your Myrtle Beach stay be sure to stop by the Brookgreen Botanical Gardens! Established in 1931, Brookgreen Gardens serves as a cultural center for the Myrtle Beach community. Designed in the shape of a butterfly with its wings spread, the grounds are filled with 300-year-old Oak trees, magnificent sculptures, beautiful gardens and stunning flowers such as roses and perennials. Year round, there are beautiful parts of the garden for you to explore.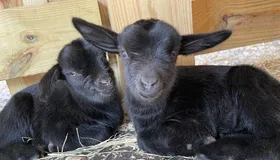 Made up of three main sections, the Sculpture Garden, the Lowcountry Center, and the Native Wildlife Zoo, this beautiful piece of nature- taking up more than 9,000 acres- is nestled just south of Murrells Inlet. Combining sculptures, wildlife, and history, all in the beautiful natural scenery of South Carolina, the Brookgreen Gardens are a beautiful attraction that you won't want to miss. With sprawling gardens and seasonal events, garden admission gives visitors a stunning look at this beautiful place.
The Sculpture Garden at Brookgreen Gardens Myrtle Beach
With more than 2,000 works by 425 artists, Brookgreen Gardens is the largest collection of American figurative sculpture in the country. Accredited by the American Association of Museums, the collection is housed mostly outdoors, though the addition of indoor gardens has allowed for the collection and display of smaller works of art.
The Lowcountry Center
Serving as the entrance to the Lowcountry Trail as well as the Lowcountry Zoo, the Craig E. Wall, Jr. Lowcountry Center features a gorgeous open-air courtyard complete with wildlife sculptures and native plants. For an additional cost, guests may take a boat tour through the historic rice fields, enjoying the scenery, animals, and birds, and learn a little about the history of the South Carolina rice plantations.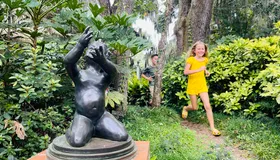 The Native Wildlife Zoo
The only zoo accredited by the Association of Zoos and Aquariums on the coast of North and South Carolina, The Native Wildlife Zoo only has animals who were bred and raised in captivity or who have suffered an injury or major disability- those who could not survive in the wild. Here, you can see native animals and species such as gray foxes, the red fox, bald eagle, the river otter, egrets, alligators, blue herons, and more. Also available is the animals of the plantation exhibit, which includes Marsh Tacky ponies, oxen, chickens, and Spanish goats.Adjacent to the zoo is the Whispering Wings Butterfly experience butterfly house, where guests are brought up-close and personal with many species of butterfly, and possibly see a new butterfly emerge from its cocoon and stretch its wings for the first time.
Be sure to stop by the Brookgreen Gardens during your next Myrtle Beach vacation . Here, you can explore the grounds at your leisure, which makes for a perfect day whether it be a romantic excursion or a fun family outing. Your admission tickets are good for seven consecutive days! Book tickets today to enjoy this wonderful garden and many other vacation tours on your next romantic vacation. Visitors to Myrtle Beach, SC are certain to have a memorable time with admission to Brookgreen Gardens. brookgreen gardens hours
Reviews

Susan Reems
Homer, GA
✓
Verified Traveler
"Our only complaint is WE didn't allow enough time to see it all....it was beautiful and well laid out"
Our only complaint is we didn't allow enough time to see it all....It was beautiful and well laid out...We will definitely make this a stop on our next trip to myrtle



Rene
Rhode Island
✓
Verified Traveler
Amazing place! You really need to spend the day! So much to see and learn. Lots of history involved. Loved the gardens. We found it very peaceful. I would really recommend this to everyone at any age. We were able to spend four days visiting brookgreen gardens. There is just so much gto take in. The gardens, low country, and the zoo. The pass is good for seven days. Take advantage if your ever in south carolina. Really must visit!
Tip: If possible try to spend at least two days dedicated to brookgreen gardens. There is just so much to see and learn. The guided tour and boat tour were my favorite. Check into the guest services building they have a short movie that educates you on brookgreen gardens. No fee. I was glad i watched it before roaming the gardens and sculptures.

Donna Clark
Halethorpe, Maryland
✓
Verified Traveler
"The gardens were beautiful"
The gatdens were beautiful and well worth the admission fee that was good for all week

Thelma Burton
Middletown, OH
✓
Verified Traveler
"Amazing place so peaceful "
Amazing place so peaceful
Frequently Asked Questions for Brookgreen Gardens:
What is included in the admission price for Brookgreen Gardens?

Includes admission to the gardens.

Approximately how long could a customer plan to spend at Brookgreen Gardens?

Guests usually spend around 2 hours here.

What amenities (such as ATM, gift shop, etc) are available?

There is a restaurant on-site.

Is Brookgreen Gardens handicap accessible?

Yes.

Is photography & video recording allowed?

Yes.

For what ages is Brookgreen Gardens appropriate?

Great for all ages.

Is parking available at Brookgreen Gardens? Is it free?

Yes. Parking is free.
Book Now!