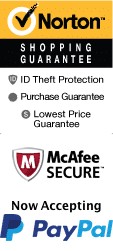 Myrtle Beach Guided Stand-Up Paddleboard Tours
Socastee & Peach Myrtle Beach, SC 29588
1-800-987-9852
Chat Now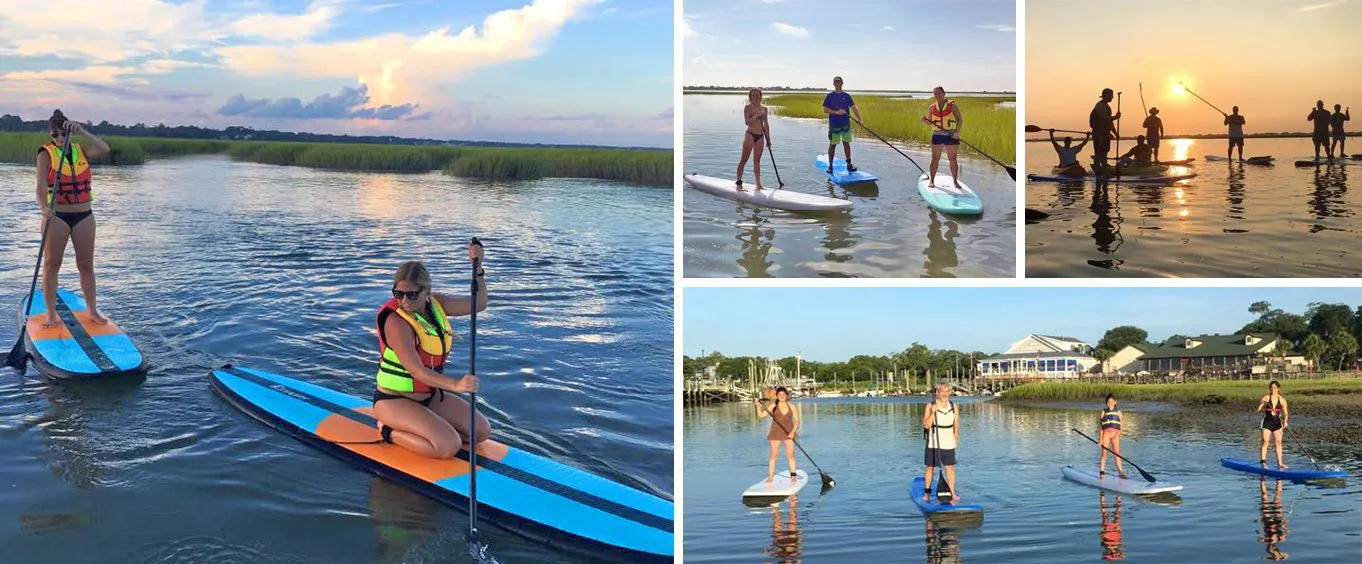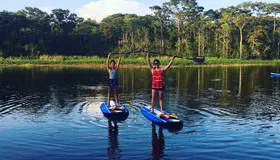 Make the most out of your time spent on the East Coast by journeying upon a guided stand up paddleboard tour offered in the area. Learning to paddleboard has never been easier with these Myrtle Beach Guided Stand Up Paddleboard Tours. So whether you are a beginner or a longtime SUP pro, you're sure to have a great time.
As you pick up your paddleboard and paddle to head out on the inland waters, you'll be amazed at how easy it can be to take on SUP'ing. Paddle boarders do take balance, but it's easy to tether yourself up and paddle along the waters if you aren't skilled in that area. You'll be exploring Murrells Inlet on this tour, which features calm waters and great scenery, so it's the perfect place to learn. The lessons include several privacy options, from completely private to semi-private, to group lessons. No matter which sort of experience you are wanting to enjoy, you will be able to do so on one of these journeys.
Murrells Inlet
Murrells Inlet is a small fishing village that is located just south of Myrtle Beach. It is on inland waters, making it calm and easy to paddleboard on. The inlet houses countless varieties of wild creatures from fish and birds, turtles, and more. The area is graced with some of the most beautiful sunrises and sunsets in the area, so as you explore the waters, take in some of nature's most glorious sights.
About Jack's Surf Lessons & Paddle Boarding Myrtle Beach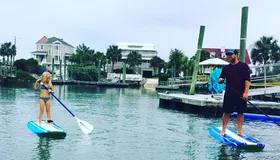 Your awesome Stand Up Paddle Board adventure is led by a talented tour guide who is sure to impress. As well as guiding these great guided paddle boarding ventures, the company also hosts surfing lessons and surfboard rentals, kayak rental options, and kayak tour events. This surf shop is brimming with awesome things to rent out, so you can have your surfer experience or kayak tour adventuring at your leisure. Visitors can even choose to enjoy a surf lesson. No matter if you go on a guided kayak tour, paddle boarding, or take a surfing lesson, there is a wide array of great watersports to enjoy in the North Myrtle Beach area!
With many options to choose from, it is simple to learn how to go stand up paddle boarding in the Myrtle Beach area. Explore the stunning area that is known as Murrells Inlet on the Myrtle Beach Paddle board Tours.
Add this exciting experience to your vacation and add tons of other fun activities to your trip. There are copious amounts of awesome Myrtle Beach attraction options to enjoy, from kayaking to Atlantic Ocean cruises, Ripley's Aquarium, and marvelous views. Pair it all with your choice of hotel or resort option for an unforgettable time.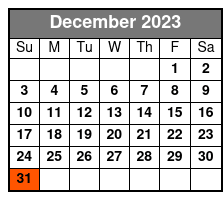 Options:
Guided Sunrise Stand-Up Paddleboard Tours
Available Now until 12/31/2024 View Detailed Schedule
Experience a beautiful South Carolina sunrise while paddling your way along the backwaters of Myrtle Beach. While exploring Murrells Inlet, guests will be able to learn to Stand Up Paddleboard for a unique adventure on the water.
Guided Sunset Stand-Up Paddleboard Tours
Available Now until 12/31/2024 View Detailed Schedule
After a long day of exploring South Carolina's favorite beach, embark upon the Guided Sunset Stand-Up Paddleboard Tour. This tour allows guests to explore the backwaters of Murrells Inlet while learning to paddleboard. Enjoy a relaxing evening as the sun sets and paints the sky with beautiful colors.
Reviews

Karen Piedimonte
Ballwin, Missouri
✓
Verified Traveler
Our tour guide, andrew szmit, was amazing! He was supportive, encouraging, knowledgeable and patient. You can tell he really loves what he does. He even took pictures on his phone and sent them to us.
Frequently Asked Questions for Myrtle Beach Guided Stand-Up Paddleboard Tours:
What is included in the admission price for Myrtle Beach Guided Stand-Up Paddleboard Tours?

Guided tour and all gear is included.

What level of physical ability is required?

Moderate physical ability is required.

Is Myrtle Beach Guided Stand-Up Paddleboard Tours guided or a non-guided timed equipment rental?

This is a guided adventure.

What type of clothing is appropriate?

Swimsuits/casual clothing you do not mind getting wet.

What age is Myrtle Beach Guided Stand-Up Paddleboard Tours appropriate for?

Appropriate for all ages.

Is photography & video recording allowed?

Both photography & video is allowed.
Book Now!