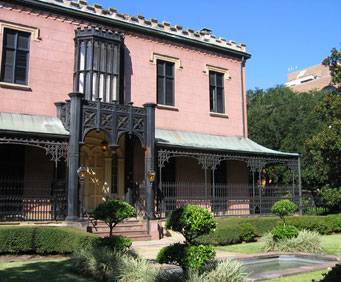 Victory Drive in Savannah, GA
Victory Drive
As one of Savannah's most scenic streets, Victory Drive is world-famous for its long line of palm trees. Springtime in Savannah is breathtaking, especially if you travel along Victory Drive, one of the city's busiest thoroughfares and arguably the most beautiful, the landscape as beautiful as the architecture that surrounds it. Often admired for its Southern scenery, antebellum homes, and azaleas in bloom, Victory Drive offers visitors and residents a beautiful drive, but it's the palm trees that are most admired for miles and miles.
The WWI Memorial on Victory Drive had its beginning in 1919 when the city of Savannah designated Victory Drive as a Memorial Military Boulevard. By 1929, the Savannah Women's Federation erected a grand monument in honor of all those soldiers killed in WWI. That monument stands on the corner of Daffin Park near the intersection of Victory Drive and Waters Avenue. On the monument, it says 'Roll of Honor,' and it has 1914-18 names of the heroic soldiers inscribed.
Today, Victory Drive is a 19.2-mile stretch that runs from Ogeechee Road to Tybee Island. Years ago, it ended at Bull Street. In 1935, the city of Savannah made Victory Drive a boulevard with modern traffic controls and planted 317 trees from Bull Street down to Hopkins Street and Ogeechee Road. Currently, there are approximately 360 trees on that stretch.
The following tours go by Victory Drive:
4/18/2019 - 12/31/2019
With the Savannah Historical Experience Tour you'll gain a comprehensive view of both the city scape and history of Savannah as you explore the many districts that comprise the charming city.