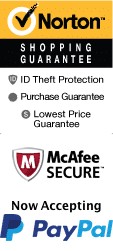 As one of Savannah's most picturesque streetways, Victory Drive is world-renown for its long line of palm trees. Springtime in Savannah is breathtaking, especially if you travel along Victory Drive, one of the city's busiest thoroughfares and arguably the most beautiful, the landscape as beautiful as the architecture that surrounds it. Often admired for its Southern scenery, antebellum homes, and azaleas in bloom, Victory Drive offers visitors and residents a beautiful drive, but it's the palm trees that are most admired for miles and miles.
The WWI Memorial on Victory Drive had its start in 1919 when the city of Savannah assigned Victory Drive as a Memorial Military Boulevard. By 1929, the Savannah Women's Federation raised a fantastic landmark out of appreciation for each one of those fighters murdered in WWI. That landmark remains at the intersection of Daffin Park close to the crossing point of Victory Drive and Waters Avenue. On the landmark, it says 'Move of Honor,' and it has 1914-18 names of the courageous troopers engraved.
Today, Victory Drive is a 19.2-mile stretch that runs from Ogeechee Road to Tybee Island. A long time back, it finished at Bull Street. In 1935, the city of Savannah made Victory Drive an avenue with present day traffic controls and planted 317 trees from Bull Street down to Hopkins Street and Ogeechee Road. Right now, there are around 360 trees on that stretch.