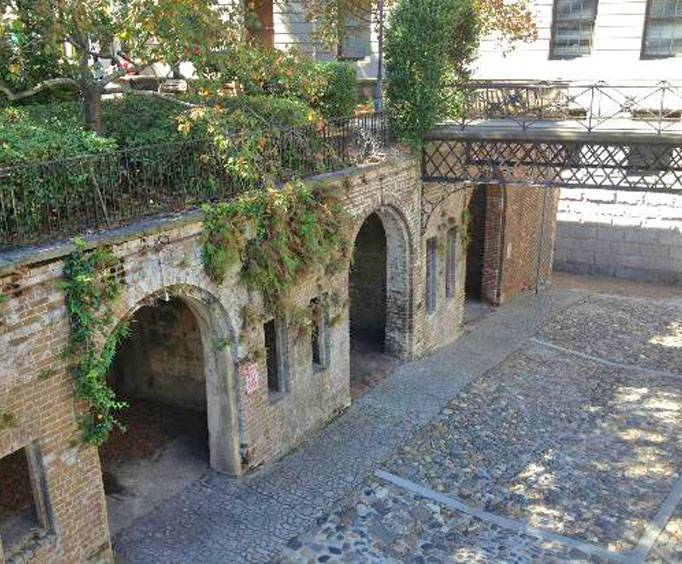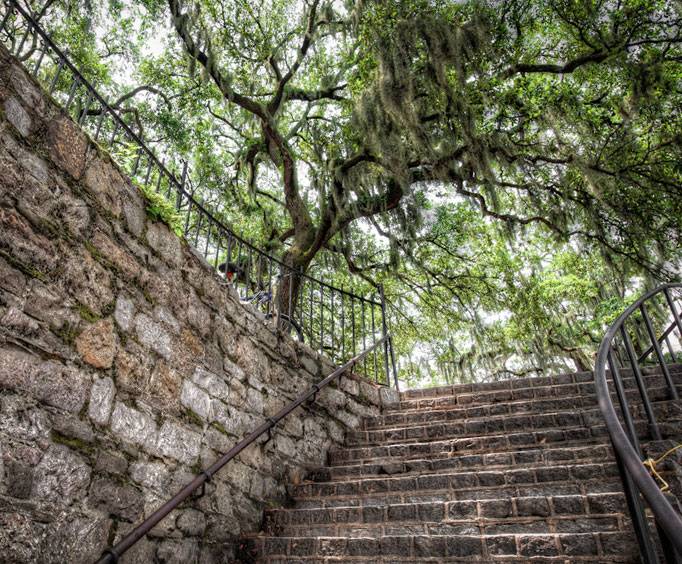 Factors Walk in Savannah, GA
115 East River Street Savannah, GA 31401
Savannah's historic Factor's Walk is located on Bay Street just above the alluring river walk and a beautiful and newly renovated set of historic building complexes make up the walk. Adorable antique shops, indoor and outdoor dining spots, musical pubs and more are also part of the walk.
Factor's Walk is the perfect family-oriented and hospitable location for individuals wanting to sightsee, have tons of fun, or just spend some peaceful time in the South. Vacationers and residents will want to stop and spend the a week or two, even take a day relaxing in the fabulous and newly-renovated historic inn. Wonderful pubs, exciting spots to shop, and decadent restaurants line the walk.
Factor's Walk makes a great spot for anyone interested in its history. Local museums are a wonderful place to stop and learn about the Colonial history in Savannah, which involved General James Oglethorpe and Chief Tomo Chi-Chi, whom was a gentle Yamacraw indian that greeted settlers in Savannah. You'll learn facts about the Revolutionary War, the Siege of Savannah and have a chance to see the historic monuments and parks surrounding the area.
Don't forget to share your experience at Factor's Walk with family and friends. And remember what makes this location such a wonderful vacation or site seeing spot. You'll never run out of something to do and you'll love the beautiful historic scenery and lovely shopping areas that have been conveniently placed in one charming location.