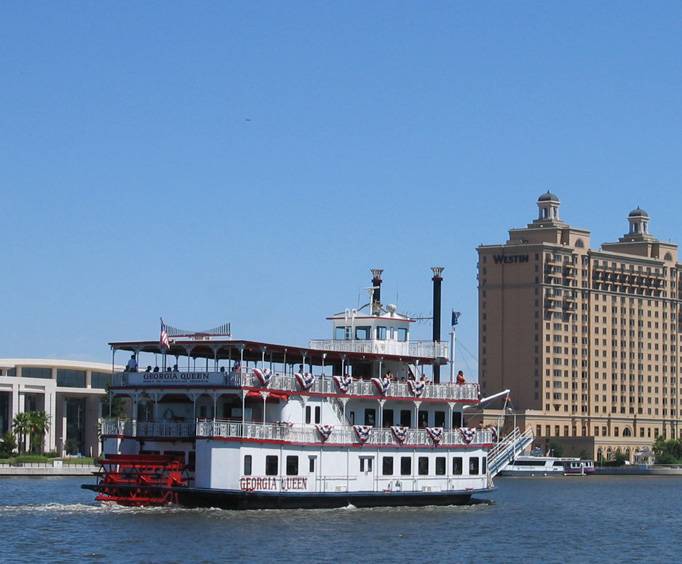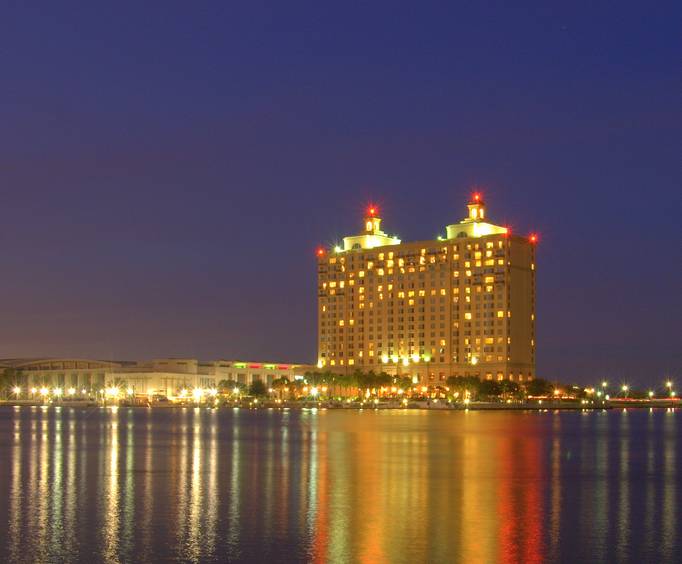 Hutchinson Island in Savannah, GA
Situated in the Savannah River across from downtown Savannah, GA, Hutchinson Island is a popular resort area. The island is accessible by ferry boat, and by crossing the river via a bridge that spans almost two miles in length.
Hutchinson Island is an approximately seven mile long piece of land that is home to the 330,000-square foot Savannah International Trade & Convention Center, an auto racing track, and the Westin Savannah Harbor Golf Resort & Spa. The luxurious 403-room resort hotel offers a wide range of amenities and services, and maintains three different restaurants on-site. Golfers regularly come from near and far to partake of the excellent golfing experiences that are consistently provided at the golf resort.
A special event on Hutchinson Island in Savannah, GA is the annual Savannah Harbor Festival of Lights. During the month of December, the island features a winter village, with two miles of lights on display.
If you happen to be in the Savannah, GA or Hilton Head, SC area, Hutchinson Island is a fun place to visit. Whether you're there for a golfing vacation, or to be pampered at the Westin spa, there are some very good dining and nightlife options available there. With daily ferry service available, the island is also a good place to enjoy a quiet day just getting away from the hustle and bustle of modern life.