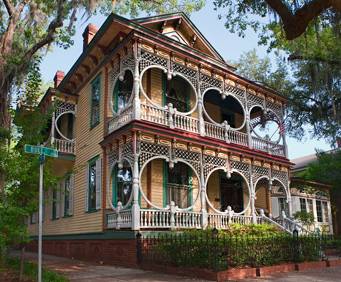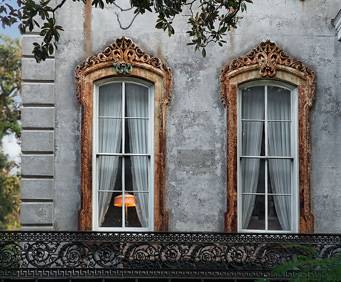 Savannah's Victorian District in Savannah, GA
Savannah offers four unique Victorian districts within the downtown area with some slightly further—Landmark Historic District, the Victorian District, the Thomas Square, and the Gordonston Historic District—with a distinct flair in each one that show a love of Savannah's history and character.
The entire historical district runs from north River Street to south Gwinnett Street, in addition to west Martin Luther King Jr. Boulevard to east Broad Street. Victorian District itself runs from the northern part of Gwinnett Street to the southern part of Anderson, and from western MLK to East Broad street.
Toward the end of the 1800s the beautiful Victorian District was born due to the overcrowding of the Historic District. Highly detailed Victorian and Queen Anne Victorian homes, constructed between 1870 and 1910, were built in a 50-block division, 165-acre neighborhood south of the Savannah Historic District. The homes are mainly regal brick mansions to small craftsmen style cottages—considered as Savannah's first suburb. Lined with Spanish moss-draped towering Live Oaks and Mulberry Trees, touring this area is like gently strolling back in time. On the Register of Historic Places, Savannah's Victorian District is full of bed & breakfast and restaurants.
Originally laid out on a grid-like pattern with massive green planting areas by General James E. Oglethorpe in 1733, the city of Savannah is totally unique form the plans of other cities across the nation. Straight streets form its design, with a single street in the middle of north and south side. The General had three streets coming into each square from the east to west, qualifying Savannah as a landmark in urban American planning.
The restoration of this famous area began in the late 1960s but escalated from 1980 to the 1990s. Prior to the Victorian era was the most popular style of our country's architect—the Greek revival—at least until the 1840s when Queen Victoria became queen, with the Victoria era popular around 1825 to 1900. Part of Savannah's unique city plan and historical preservation movements, the citizens of this romantic city vehemently preserve their individual structures in its historical districts, such as the Victorian District.