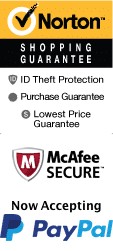 Star Castle Family Entertainment Center in Savannah, GA
550 Mall Boulevard Savannah , GA 31406
For an entertaining day of activities that should be fun for adults and children alike, visit the Star Castle Family Entertainment Center, just minutes from downtown Savannah.
The medieval themed family entertainment center is full of entertaining activities. Lace up your roller skates and head for the skating rink, a 10,000 square foot area with a DJ ready to spin your favorite tunes. Next, round up all your family and friends and play some laser using the state-of-the-art equipment.
Then test your gaming skills by visiting the arcade. Once you have worked up your appetite from all the activities, be sure to grab a bite at the snack bar, ready to serve pizza, hot dogs, candy, and much, much, more!