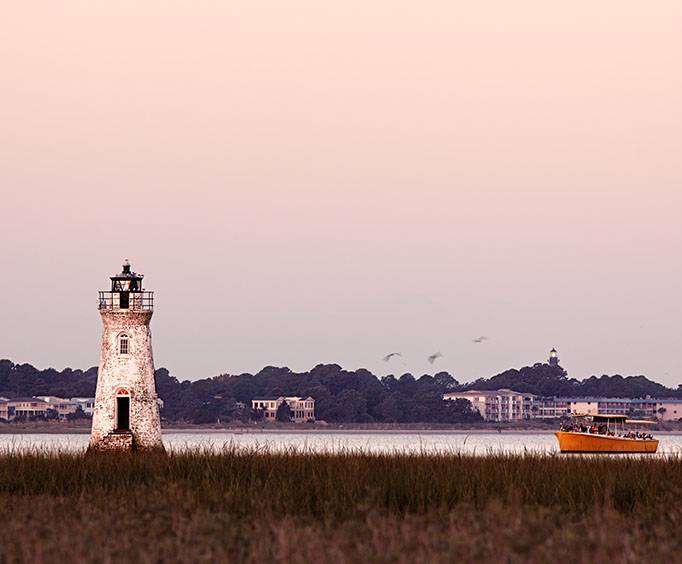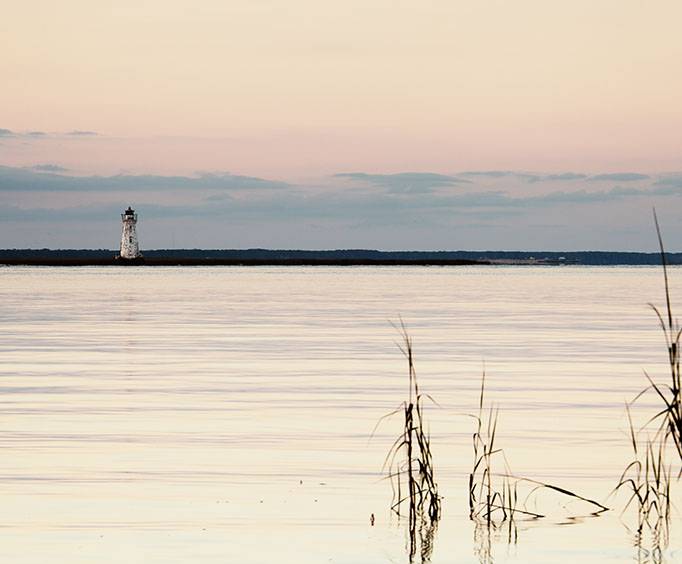 Cockspur Island Lighthouse near Savannah, GA
Set on an islet that is right off the tip of Cockspur Island in Georgia, the Cockspur Island Lighthouse. This lighthouse marks where the South Channel of the Savannah River runs and is set about 12 miles from the famous Savannah Port. The islet is completely covered in oyster shells and marsh grass and is usually covered by high tide.
It is believed, from documents that have been referenced, that the lighthouse was built between 1837 and 1839. It was designed by John Norris, who also designed many of the amazing structures in Savannah like the Mercer-Wilder House, Green-Meldrim House, and U.S. Custom House. In 1857 the lighthouse was destroyed in a hurricane, but the tower was rebuilt on the same foundation the following year. During the American Civil War, the lighthouse was kept dark for a long period. It stood in the direct line of fire while 11 Union batteries bombarded Fort Pulaski for a 30 hour siege. It miraculously only suffered minor damage. In 1881 during a massive hurricane the lighthouse once again suffered damage when the tide rose 23 feet and flooded the interior of the building. It also stood through another major hurricane in 1893, the caretaker and keeper were both trapped inside and found refuge in the Northwest stair tower. In 1909 the lighthouse went dark for good. No longer was it useful as trips travelled the North Channel which was easier to navigate and it had become ineffective. In 1958 it was acquired by the US Coast Guard and then given to the National Park Service. It stands open to the public and the National Park Service works to preserve and educate visitors on it's vast history.
For a step back in time, visit Cockspur Island in Georgia and take a tour of the Cockspur Lighthouse. This little building has spent centuries where it still stands today and has lived through many of the nations historic moments. Don't miss a beautiful and peaceful historic site, visit this amazing and old lighthouse today.