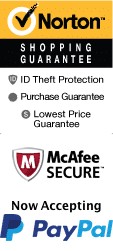 Site of Fort Wayne in Savannah, GA
NE. corner E. Bay and E. Broad Sts Savannah,, GA 31401
Fort Wayne is situated near Savannah GA and is an old army fort that looks much like it did in the 1940's.
It is one of several different stations erected to protect the city and is located a few miles outside the city, on the NE corner of East Bay and East Broad Street in Savannah. It is a historical and military site that is notable for it use in two different wars fought on American soil, the revolutionary war and the civil war.
Fort Wayne was established in 1762 to defend Savannah, but it was not used until the Revolutionary war. It was known as 'The Fort' during the British occupation of Savannah during the Revolutionary war. The Fort was renamed Fort Wayne after and important revolutionary war figure, 'Mad' Anthony Wayne. During the Revolutionary Wa Fort Wayne was used as a defense, primarily by British troops while they were in occupation of the city. Fort Wayne was upgraded during the War of 1812, although it did not play a significant role in that war. Later it was used during the Civil War, and was utilized as military barracks until the city was taken over by General Sherman.
Today the site appears much as it did in the 1940's when it was decommissioned and abandoned. There are no longer any cannons at the site, but vistors can tour the site and see the grounds where the soldier lived, worked and defended the city. Visiting the site is a great way to get a first hand look at and a better appreciation for the military history of Savannah, GA and the United States.