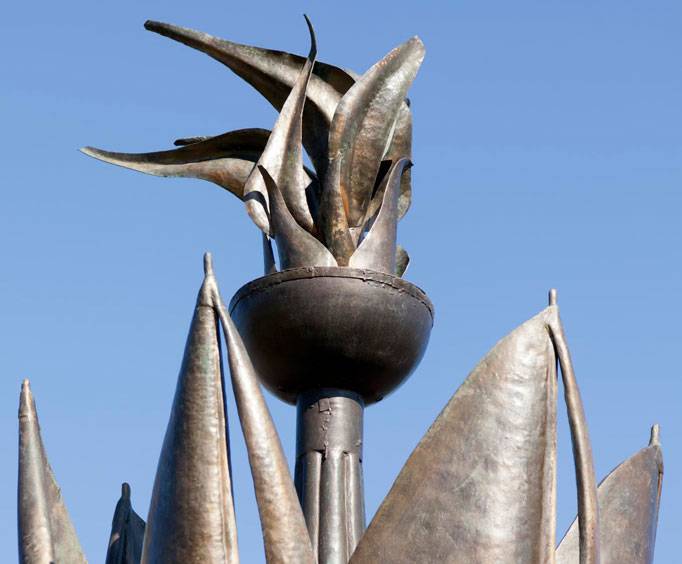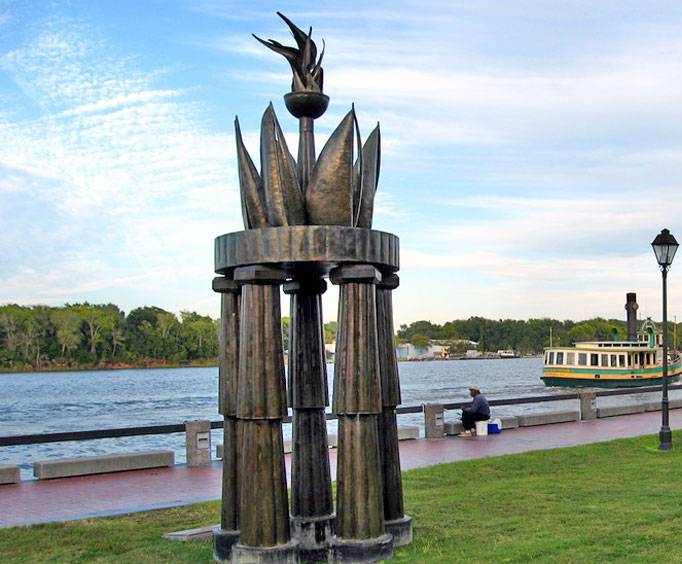 Olympic Cauldron in Savannah, GA
A remnant of the 1996 Atlanta Olympics, the Olympic Cauldron sits on the banks of the Savannah River and is maintained in a bid to mark the site of the yachting events that took place during the games. The Olympic Cauldron is just one of a number of markers that remain in the area that allow visitors the chance to see the monument that burned with the official Olympic flame. An opening ceremony was held for the yachting events taking place in Savannah, Georgia in 1996 that proved to be the largest ever held at the time; this opening ceremony saw the flame lit in the Olympic Cauldron from that was carried from Mount Olympus in Greece.
The Olympic Cauldron was designed by a local artist, Ivan Bailey, who created the five columns to represent the five Olympic rings of the International Olympic Committee. Six sails are also seen on the monument that represent the yachting events taking place in the area. A plaque also marks the site to ensure the Olympic heritage of the area is never forgotten by the residents and visitors to this historic city.
There are many attractions and sites to see in the city of Savannah, which include a number of locations used for famous movies, including Forrest Gump. The city of Savannah is well known for its history and its culture, which includes a wide range of music venues such as the Lucas Theater for the Arts. A number of historic sites can be found throughout the city that make it one of the top visitor areas in the Southeast of the U.S.


By Date: