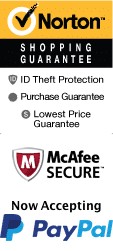 The Harper Fowlkes House is positioned in the historic zone of the metro area at 230 Barnard St.
The manor was skillfully constructed in 1842 and is now open for tourings. The Greek Revival house is elaborately arranged with antiquated decorum, but is able to maintain the aura of a warmer and welcoming home.
The architectural feats on the exterior and inside of the estate have made an impression on travelers from near and far. One of the best successes of the manor is the elliptical view which can be seen from both the lower and upper entry ways as well as the stairwell. The artworks, paintings, and sculptures are from the 18th and 19th centuries.
The house has a long history and has passed through many hands throughout the years. The first renovation began in 1895 and was completed the next year. The renovation was extensive and increased the property by $6,000. The second renovation was done in 1905. The property was trusted to the Society of the Cincinnati in the State of Georgia in 1985.
The historic district is filled with many attractions including the Harper Fowlkes House. The house is not far from the Savannah Civic Center and The Savannah College of Art and Design. Even though the mansion is not the most well known wonder, visitors will not be disappointed with the time spent touring the gardens as well as the house.