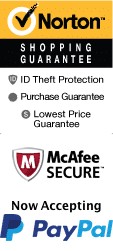 The following activities include admission to Andrew Low House:
The following tours go by Andrew Low House:
11/29/2023 - 12/31/2023
Only courageous souls will stand a chance on this Ghosts and Gravestones Savannah Ghost Tour, so if you have what it takes, then prepare to experience this haunted ghost tour of the city from a treacherous seat in the Trolley of the Doomed.
The lovely brick Andrew Low House combines Grecian details with elements of the Italian Villa style and boasts one of Savannah's most stunning ironwork balconies.
A shuttered piazza overlooks a beautiful brick-walled garden in the rear of the home. The front garden remains much as it did when first planted, with two hourglass-shaped flowerbeds. Handsome inside as well as the out, the Andrew Low House features spacious rooms decorated with beautiful plaster cornices and carved woodwork.
New York architect, John Norris, designed and built this lovely home in 1848-1849 for Andrew Low, a wealthy cotton factor, who came to Savannah from Scotland when he was only 16 years old. He started working in his uncle's cotton firm and later became a partner and later director of the Savannah operation. In 1843 he married Sarah Cecil Hunter. Unfortunately, Andrew's wife and 4-year old son died before the house was complete. Five years later, Andrew married Mary Cowper Stiles, daughter of William Henry Stiles, United States Minister to Austria. During the Civil War, Andrew Low was imprisoned at Fort Warren in Boston harbor on suspicion of collaboration with the Confederacy.
The Andrew Low House was host to several important visitors over the years. One such visitor was English author, William Makepeace Thackery, who visited in 1853 and 1856 while on lecture tours.
Andrew Low's son, William Mackay Low, married Juliette Gordon in 1886. Juliette, commonly known as Daisy, moved in the family home on Lafayette Square. It was here that the widowed Juliette founded the Girl Scouts of America. Daisy had become friends with General Robert Baden-Powell, former of the Boys Scouts of England. Baden-Powell and his sister, who had formed a society of 'Girl Guides' in England, inspired Daisy to found a similar organization in the United States. She formed two such groups of girls in Savannah in 1912.
Members of the Girl Guides, later known as the Girl Scouts, held their meetings in Daisy's carriage house. Juliette Gordon Low died in 1927 and bequeathed the carriage house to the Savannah Girl Scouts. The National Society of the Colonial Dames in Georgia purchased the Andrew Low House in 1928. After painstaking restoration, the Colonial Dames used the home as their headquarters, and officially opened the home to the public in 1952.