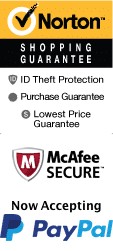 Andrew Low House Tour
329 Abercorn St Savannah, Georgia 31401
1-800-987-9852
Chat Now
Welcome to the Andrew Low House Tour, located in the heart of Savannah, Georgia. This historic house has been preserved to showcase the exquisite architecture, beautiful furnishings, and fascinating history of Savannah's distinguished Low family. You'll have the opportunity to explore the grandeur of the house while learning about its former inhabitants and their way of life.
As you embark on your tour, you will be guided by knowledgeable and friendly staff who will provide insightful information about the Low family and their contribution to the city's growth and development. You'll discover the unique attributes of the house, such as the stunning Italianate features, original chandeliers, and exquisite woodwork that have been carefully restored to their original glory.
The Andrew Low House is a must-see attraction for architecture enthusiasts, as well as history buffs. The house is renowned for its intricate ironwork, vibrant colors, and stunning garden features. You'll get to witness these features up close as you stroll through the house's exquisite gardens and enjoy the beautiful southern foliage that surrounds it.
The tour is approximately one hour long, and you will be walking through the house, so be sure to wear comfortable shoes. While you explore the house, be prepared to be transported back to the 19th century, where the affluent Low family lived and entertained the social elite of Savannah. You'll learn about how they influenced the culture and history of Savannah, including their involvement in preserving historical homes and landmarks in the city.
The Andrew Low House Tour is a perfect way to spend a relaxing afternoon or to learn more about Savannah's rich history. The tour is available throughout the week, and you can book your visit online or at the house. You'll leave with a greater appreciation of the city's past and the legacy of the Low family, making your time spent at the Andrew Low House an experience you'll never forget.
In conclusion, a visit to the Andrew Low House Tour is a must-do activity for anyone visiting Savannah. You'll be able to immerse yourself in history and the luxurious lifestyle of the Low family. Don't miss this chance to explore the grandeur of the house and its history by booking a tour today!
Book Now!