Moonshine Murders Dinner and Show

Location: Riverview Factory Stores, 2682 Teaster Ln Pigeon Forge, TN 37863
1-800-987-9852
Description
Moonshine Murders Dinner and Show Photos (9)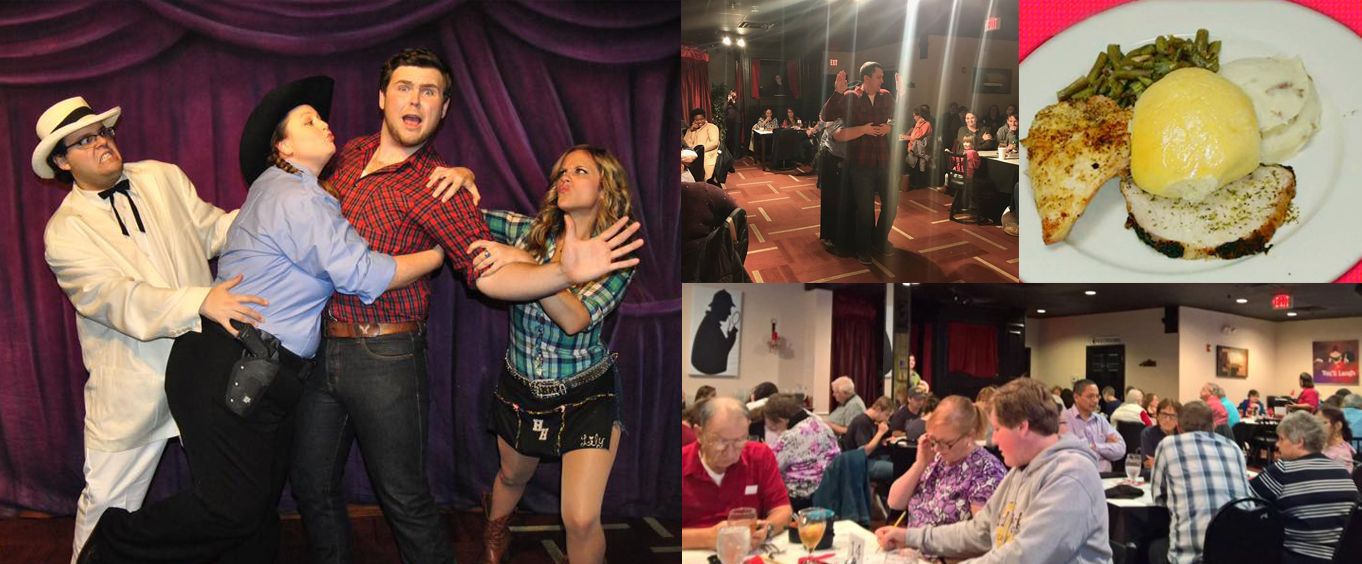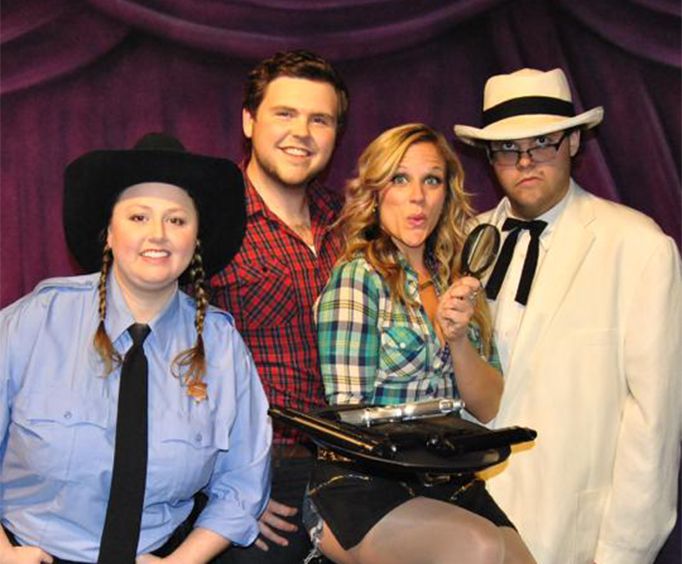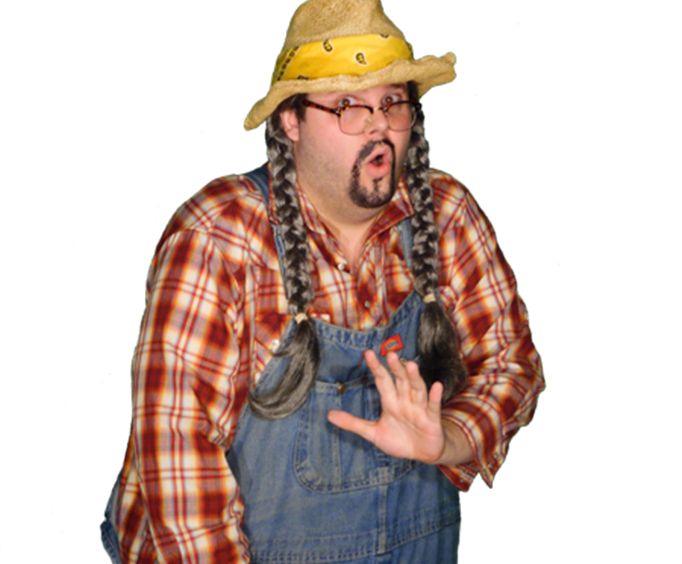 Suspense, humor, and great food are all what you can expect when you go see Moonshine Murders Dinner and Show in Pigeon Forge, TN. Styled after the Dukes of Hazard, you'll love engaging in this unique murder mystery show.
This two hour show engages the audience as the story of the Lukes unfolds. The Lukes, local brewers of moonshine, are finding it progressively harder to continue their business without getting caught by the policewoman who's been chasing them for years. Audience participation is not required but is highly encouraged as the plot unfolds.
This show is PG-13 and are open to families, and showings are on Fridays at 8:00 P.M. Patrons are offered a choice of soup (broccoli and cheese, vegetable, or loaded potato) and a hearty main course consisting of country fried boneless chicken, pork loin, mashed potatoes, country style green beans, and dinner roll. To top it off, each meal includes cheesecake. There are also kids meals, as well as vegetarian, diabetic, vegan, and gluten-free options upon request.
The Great Smokey Mountain Murder Mystery Dinner Show prides itself in their 5 star ratings for comedy and suspense in dinner theater by patrons who have seen the show. Their other incredible shows are The Killbillies and Gun With the Wind.
For those who love theater, this is an excellent combination of good food and great live entertainment. Critics call the show great to watch and the food excellent. This is a can't-miss in Pigeon Forge!
Located at the Great Smoky Mountain Murder Mystery Dinner Show at 2682 Teaster Lane in Pigeon Forge Tennessee. The Great Smoky Mountain Murder Mystery Dinner Show is a small and intimate theater, which proves perfect for the up close and interactive show it provides. Our traditional, restaurant-style murder mystery plays out all over the dining room, so every seat is the perfect seat. There are four sidesplitting, parody style shows played in repertory each week. Guests will be given the opportunity to participate in the mystery, either by becoming an audience actor or by solving the murder using the clue packet provided at each seat.

Your ticket includes our 'laugh 'til you die' murder mystery show with a Prize Package for the Top Sleuth of the night, as well as a three-course dinner with choice of soup and desert topping.

Moonshine Murders! The Lukes have been runnin' shine for years in the Sevier County hills. The unscrupulous Boss Boar and his henchwoman, local law officer Roscette P. Ketrain, have pursued them for years to no avail. But Sevier County has now become a prime tourist destination with increased traffic, making it harder for the Lukes to outrun the incompetent law woman. It is for this reason that Uncle Bessie has decided to sell his highly sought after, top-secret moonshine recipe to the local distillery at the bi-weekly Boss Boar Celebrity Speed Trap Concert featuring Elvis. The only problem is that Uncle Bessie hasn't discussed the sale of the family business with the rest of the family.

The evening of the concert has the whole county vying for the top-secret moonshine recipe and is full of murder, mayhem, and of course - moonshine. So grab your hats and hold on to your seats 'cause it's gonna be a bumpy ride in Sevier County tonight!

Pickup & Return:
Great Smoky Mountain Murder Mystery Dinner Show.
Departure Times: Tuesday @ 6:30pm
Friday @ 8:00pm

Includes:
Seating begins one hour before the show time. All guests should arrive 30 minutes to 1 hour prior to show time.
Theater offers a small and intimate setting.
Beer and wine coolers available.
Shows are rated PG-13 for some adult humor.
Remember to bring cash to tip your server.
Located in Riverview Factory Stores shopping center on Teaster Lane, just off the main Parkway.
Delicious three course dinner served.

Does not include:
Gratuities (recommended for servers)
Hotel pickup and drop-off

Additional Information:
Confirmation will be received at time of booking
Dinner Menu is subject to change
Vegetarian, Vegan, and Gluten Free options are available at time of reservation.
Show Rated PG-13 for some adult innuendos
Reviews
3.2 | 9 reviews
Kenneth Root
MO
✓
Verified Traveler
"great show to watch"
Was a great show to watch and was entertaining to also have some of the audience participate in it. Food was great.
Lynda Stallard
GA
✓
Verified Traveler
"Corny but funny."
Corny but funny. Laughed so hard .
Robert Harnsberger
MD
✓
Verified Traveler
"show very good."
Show very good.Food was geat i alos had a small part in the show.
Janie Swanson
Valentine, Nebraska
✓
Verified Traveler
"It was a fun experience."
It was a fun experience.
MOST POPULAR THINGS TO DO
IN PIGEON FORGE TENNESSEE
Book Now!