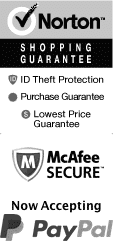 Things to Do in the Smokies in June 2024
Head to the beautiful areas of Pigeon Forge and Gatlinburg, TN for a remarkable adventure. There are so many amazing things to see and do, allowing guests to have an incredible time. From the shows and the attractions to all of the tours and more, guests will find an array of things to do.
Top Things To Do In Gatlinburg Pigeon Forge Area in June
Steven Best's Unbelievable Magic Shows Pigeon Forge, TN
Schedule

June is the perfect month to experience the Magic Spectacular Show in the Gatlinburg-Pigeon Forge area of Tennessee. This incredible show features mind-blowing magic tricks, illusions, and comedy that will leave you enchanted. In addition to the magic, the show features incredible costumes and captivating sound effects that will transport you to another world. So why not head to the Gatlinburg-Pigeon Forge area and witness the Magic Spectacular for yourself? June boasts mild weather that is ideal for exploring the area's many attractions, ensuring a memorable and magical experience.
Jun 1, 2024
to
Jun 30, 2024
Wild Stallion Alpine Mountain Coaster Pigeon Forge Coaster
Schedule

June is an excellent time to experience the Wild Stallion Alpine Mountain Coaster in Pigeon Forge, Tennessee. As the summer weather eases in, enjoy thrilling rides down the mountain at your own pace, surrounded by a beautifully lush Smoky Mountain landscape. The extended daylight hours offer more time for fun-filled rides. The coaster is meticulously maintained and is equally exhilarating for adults and kids, making June a perfect time for this ride.
Jun 1, 2024
to
Jun 30, 2024
Country Tonite Theater In Pigeon Forge,TN
Schedule

June is an excellent time to visit Country Tonite in Gatlinburg, TN. This award-winning show gets an extra dose of summer energy, with its toe-tapping country music, engaging comedy, and impressive dance numbers lighting up the stage even brighter. The venue also offers ideal temperature controlled environments, so visitors can escape the Southern heat. Moreover, you'll experience less tourist traffic than in peak fall months, allowing a more relaxed visit. Enjoy an authentic taste of Southern entertainment in June!
Jun 1, 2024
to
Jun 30, 2024
Paula Deen's Lumberjack Feud Dinner Show
Schedule

June is an ideal month to visit Paula Deen's Lumberjack Feud Show in Gatlinburg, Tennessee. With pleasant weather perfect for outdoor activities, visitors can fully enjoy this interactive experience. The show combines thrilling lumberjack events with comedic interludes, making it a unique family entertainment option. From axe throwing to chopping, sawing, and log rolling, brace yourself for a potent blend of education, laughter, and suspense rolled into a spectacular showdown of rugged lumberjacks.
Jun 1, 2024
to
Jun 29, 2024
Array Pigeon Forge Variety Show
Schedule

June is a fantastic time to visit the Pigeon Forge Variety Show in Tennessee. The month's mild weather complements the vibrant atmosphere of the show, making it even more enjoyable. In June, the show is in full swing with an impressive lineup of entertainers showcasing the best of local talents. It's a joyous blend of music, comedy, and dance that celebrates Appalachian culture and tradition. An engaging and festive activity, it's ideal for both solo travelers and families.
Rowdy Bear Pigeon Forge Snow Tubing
Schedule