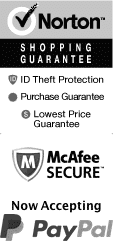 Things to Do in the Smokies in July 2024
With summer in full swing, you can find tons of amazing things to see and do, hotels, and more in the Great Smoky Mountains area of Pigeon Forge and Gatlinburg, TN. From water parks and ziplining to famous theme parks and shows, you and your loved ones are certain to have a memorable time.
Top Things To Do In Gatlinburg Pigeon Forge Area in July
Steven Best's Unbelievable Magic Shows Pigeon Forge, TN
Schedule

July is the perfect time to experience the Magic Spectacular in Gatlinburg. This show provides a unique and interactive entertainment where visitors can witness incredible magic that takes place before their own eyes. With different illusions and tricks, the show showcases the charismatic performances, making it a perfect time for family and friends outings, with both children and adults having fun. With this show and Gatlinburg's serene beauty and adventurous outdoor activities, July is a great time to escape to the mountains.
Jul 1, 2024
to
Jul 31, 2024
Wild Stallion Alpine Mountain Coaster Pigeon Forge Coaster
Schedule

July is the perfect time to visit the Wild Stallion Alpine Mountain Coaster in Pigeon Forge! The warm, sunny summer weather makes it the ideal time to enjoy an adrenaline-pumping ride down the mountain. Additionally, the lush, green summer foliage paints an enchanting backdrop unlike any other time of year. So, why not make the most of the extended daylight by thrilling your senses on this exciting alpine coaster adventure this July?
Country Tonite Theater In Pigeon Forge,TN
Schedule

July is the perfect time to experience the magic of Country Tonite in Pigeon Forge, Tennessee. As one of the top-rated entertainment shows in the area, Country Tonite offers an electrifying blend of high-energy music, dance, and comedy that's fun for all ages. During the summer months, the show features patriotic-themed performances that celebrate the best of America. With incredible vocals, dazzling choreography, and a talented cast of performers, Country Tonite is the ultimate summer getaway for families and music lovers alike.
Paula Deen's Lumberjack Feud Dinner Show
Schedule

If you're planning a visit to Gatlinburg in July, make sure to catch the Paula Deen's Lumberjack Feud Show! This is an exciting competition between two lumberjack families, each showcasing their skills in events like log rolling, axe throwing, and speed climbing. The show also has a special July 4th event with fireworks. With energetic performances and engaging audience participation, this family-friendly show is a must-see for anyone looking to experience the thrill of competition and entertainment in the Smoky Mountains.
Array Pigeon Forge Variety Show
Schedule

Rowdy Bear Pigeon Forge Snow Tubing
Schedule