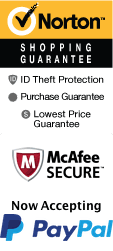 YOUR PEACE OF MIND IS OUR TOP PRIORITY
Should you need to cancel at any time, you have up to 48 hours from your vacation start date to do so for a 100% future travel credit.
Things to Do in Gatlinburg July 2021
With summer in full swing, you can find tons of amazing things to see and do, hotels, and more in the Great Smoky Mountains area of Pigeon Forge and Gatlinburg, TN. From water parks and ziplining to famous theme parks and shows, you and your loved ones are certain to have a memorable time.

Top July Things To Do In Gatlinburg Pigeon Forge Area
Jul 1, 2021
to
Jul 31, 2021
Dolly Parton's Stampede Dinner Show Pigeon Forge, TN
Schedule
July – Dolly Parton's Stampede Dinner Show Pigeon Forge, TN
If ya'll are visiting anywhere near them there beautiful Smoky Mountains in Pigeon Forge, Tennessee this July, don't forget to stop by Dolly Parton's Stampede Dinner Show. Bring that entire little old family of yours. Heck, you can bring your friends too. This show is for all ages, as well as, handicapped accessible so nobody has to miss out on the fun. For one low admission price, ya'll can spend nearly 2 hours together at one of the best and most well-known dinner shows in the country. Your meal is even included in the price of your admission. At the end of your show, you can even stop on by the gift shop and pick up a souvenir or as many souvenirs as your little old heart desires. So if you're around these parts in July, don't you miss one of the Smoky Mountain's top attractions.
Jul 1, 2021
to
Jul 31, 2021
Soul of Motown
Schedule
This July, take some time for yourself to enjoy a show that you simply cannot find anywhere else. With sights and sounds that only the best talent can bring. The Soul of Motown show is the best show you can ask for when it comes to soul music and you will be so glad that you went when the talent takes to the stage.
Jul 1, 2021
to
Jul 31, 2021
Country Tonite
Schedule
Country Tonite is the best music show in Pigeon Forge offering 2 hours of hilarious comedy and bopping music. Each performance is full of an amazing variety of both music and talent. In fact Country Tonite has been voted both "Show of the Year" and "Best Live Country Show in America." The talented entertainers are of all ages and from all over the U.S. They come together in order to bring the audience gut busting comedy skits and music that will keep you bopping your head to the beat. It's made a unique experience because it is the only show in the area with youth performers. This is a show that is convenient for any vacation, it's located only minutes from Dollywood, Smoky Mountains, the Titanic Museum and much more. Looking for a show that is full with comedy skits that will have you laugh out loud, explosive song and dance and powerful gospel sounds and offers a heavy dose of patriotism not to be found anywhere else.
Jul 1, 2021
to
Jul 30, 2021
Hit Parade Music Show
Schedule
Pure Americana is the Hit Parade Music Show in Pigeon Forge, TN. Now, just take that pure Americana and imagine going to Pigeon Forge, TN, to enjoy that Hit Parade Music Show in July. Yeah, July when it's all about American's independence and celebrating what makes America great. Everyone says that you should book early and pack early because this is a show that is full in the month of America's birthday. It is a sound track of American hits hence the hit parade that guides you through the decades of the greats. It highlights the best music. Music lovers are sure to be amazed as you and your clan can relax in the Grand Majestic Theater surrounded by the latest in innovative technology and the best in sights and sounds as the show promises to deliver the unimaginable in excitement and fun as you sing along with the oldies but goodies. From the 50's decade of rock n roll to the motown sound of the 60's and more as it travels on and on.
Jul 1, 2021
to
Jul 31, 2021
Comedy Barn Pigeon Forge
Schedule
Are you thinking of a fun activity that will have you laughing your socks off? Hilarious clean jokes, mesmerizing magic tricks, and stunts that will have you sitting at the edge of your seat are what you can expect when you embark on the Comedy Barn Theater this July during your visit to Pigeon Forge, Tennessee! This event is family-friendly and sure to be enjoyed by both young and old alike! With mind-boggling illusions such as ventriloquism, live animal acts that include dogs, cats, and even pigs too, and live music and dancing, you're sure to be entertained! The audience is included as well and asks to join in on the fun! This is definitely one event that you don't want to miss, so make sure you grab both your family and friends and come on out for a foot-stomping good time on your Smokey Mountain vacation! You'll be happy that you did!
Jul 1, 2021
to
Jul 31, 2021
Elvis The King- A Tribute to Elvis
Schedule
Elvis The King- A Tribute to Elvis is a show that highlights the music of a noted singer who was as American as apple pie. The show dazzles with high energy and showmanship that are befitting the late music legend who passed away more than four decades ago but is still adored by legions of fans. The show is sure to delight dedicated fans and newbies alike at any time of year; however, July is a prime choice for a time to enjoy the show since it is a fitting tribute to a singer who had such a significant impact on the very fabric of the United States. Adding this show to an itinerary for a summertime trip to the area is a must for any dedicated Elvis fan, and it is a good choice for anyone who wants to infuse a trip to the Pigeon Forge area with a bit of fun. This is one show that is certain to be remembered for years to come.
View all events occurring during your stay