Pigeon Forge Museums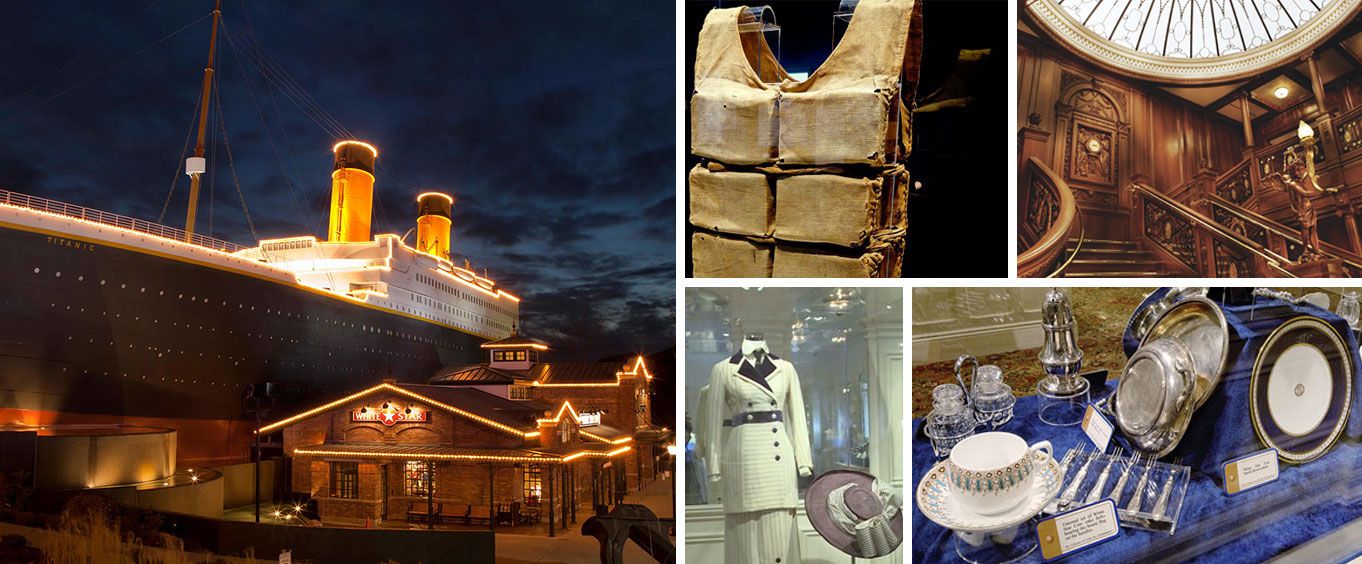 Gatlinburg Pigeon Forge Area Museums
One of the most well-known events in history is the sinking of the Titanic. The Titanic Museum features artifacts and antiques from the actual ship, making for a unique adventure. You can also climb a replica of the Grand Staircase and explore other interactive exhibits. The museum is actually shaped like the Titanic herself, except that the museum is built approximately half the scale of the actual ship. To create the illusion of being at sea, the museum is also anchored in the water. This is the most authentic experience that you can get. People of all ages will love this spectacular journey through the Titanic.
Available 344 days between Now & Dec 31
Ripley's Believe it or Not Museum in Gatlinburg, Tennessee, is a museum of oddities and rarities, the strange and the bizarre, the frightening and the fantastic, the scary, and the silly. The museum is full of interesting and odd things- all under one building. So many oddities await your gaze inside, including a small, alien-like mermaid, a portrait of Bob Marley created out of cassette tape, a giant Buddha made from over a million dollars worth of recycled money, and much more! There's something for everyone at Ripley's, including some things that you wish you could un-see. Bring the whole family.
Available 346 days between Now & Jan 1
Guinness World Records Museum in Gatlinburg, TN, may well be one of the oddest museums in the world: Pokemon, Michael Jackson, sharks, Elvis Presley, and much, much more in interactive exhibits and displays to amuse and astonish you. Feast your eyes upon the strangest and most odd exhibits in the world. See the world's tallest man, the largest collection of Pokemon memorabilia, or the world's smallest bicycle that has ever been ridden. You will see hundreds of unbelievable exhibits of world records in sports, animals, human challenges, and tons more. While you are in the Smokies, check this out for a great vacation.
Available 346 days between Now & Jan 1

By Date: