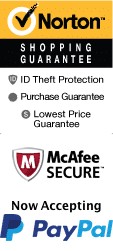 Museums at Biblical Times
2391 Parkway Pigeon Forge, TN 37863
1-800-987-9852
Chat Now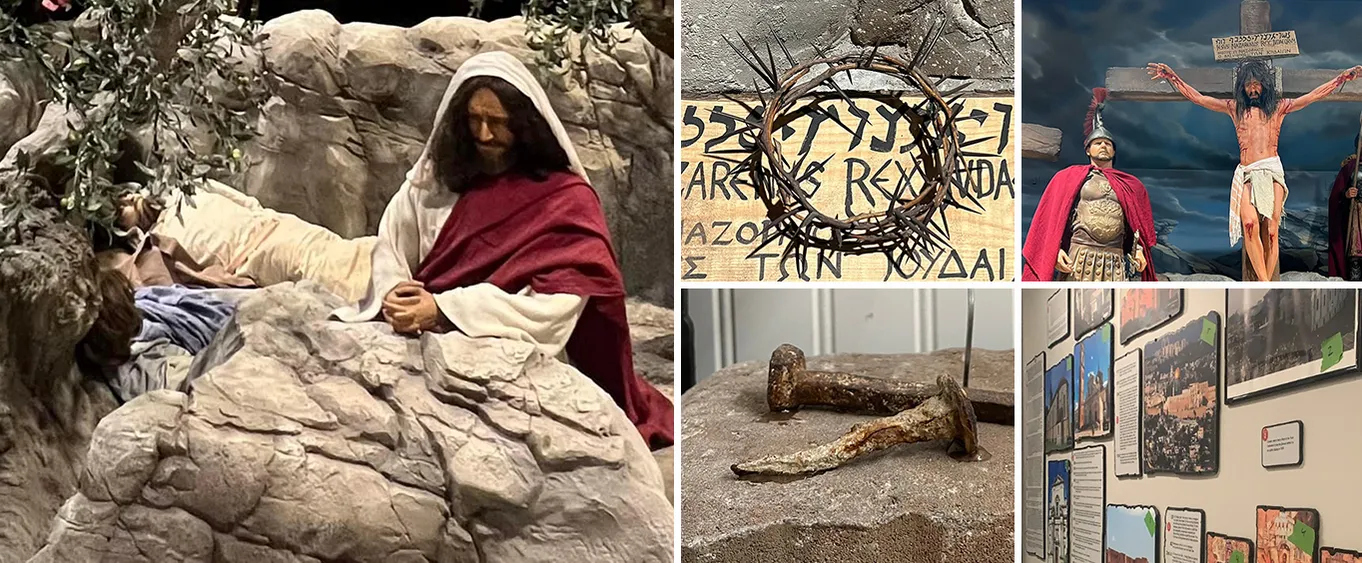 Nestled in the gorgeous Smoky Mountain area of Tennessee, the Museums at Biblical Times offer some of the greatest looks into Biblical events and teachings. For those wanting to learn more about the Bible, its history, and impact, a visit to these faithful museums is certain to be an inspiring experience you won't soon forget!
The venue is comprised of three different museums, each comprised of artifacts, displays, and information dedicated to a specific Biblical topic. Regardless of the specific topic covered in the museum, each of these displays combines educational interaction and fun with an accurate depiction of the Bible and its events. Encouragement and inspiration are two of the key factors, and as such, every visitor will leave with a new understanding and sense of their faith!
1st Part of the Museum
The beginning of the tour features information about the Shroud of Turin. This object is believed by many scholars to have been the burial shroud used to bury Jesus. Also known as the Holy Shroud, this artifact has an interesting history that you will dive into via pictures, historical facts, and an exhibit.
2nd Part of the Museum
This part of the museum is dedicated to the life and legacy of Jesus Christ. Explore detailed collections of narrated audio that delve into the most important events of Jesus' life. Experience ancient Israel through these depictions and learn all about Christ and His life on earth.
3rd Part of the Museum
Finally, you will be able to experience the third part of the museum. This display features the updated and renovated Southern Gospel Music Hall of Fame and Museum. Southern Gospel Music is known for its uplifting sounds and faith-driven subjects. Learn about the most popular hymns and religious songs and develop a new appreciation for Southern gospel at this intriguing museum.
With the boundless information and inspiring collections found at these three museums, the Museums at Biblical Times are certain to impress. Fuel your faith by learning about the Shroud of Turin, the life of Christ, and Southern Gospel with admission to these displays. For those exploring their faith and learning about the Bible, there is not a more valuable destination. When in the area, be sure to check out all of the other great Smoky Mountain area attractions or stay in a hotel to further your stay.
Reviews
Brandon Nelson
Pelzer, SC
✓
Verified Traveler
"Well done presentations."
Well done presentations. All three museums are better than ever and they work beautifully together.

Betty Wiseman
Raleigh , IL
✓
Verified Traveler
"We really enjoyed the museum."
We really enjoyed the museum. We learned things we didn't know. We had a guide that very well educated in want he was explaining to us. Thank you for helping to make our vacation very enjoyable.
Frequently Asked Questions for Museums at Biblical Times:
What is included in the admission price for Museums at Biblical Times?

Includes admission to all three Biblical Times Museums.

Approximately how long could a customer plan to spend at Museums at Biblical Times?

It takes most guests approximately 2 hours to explore the three museums.

Is Museums at Biblical Times handicap accessible?

Yes.
Book Now!